Obama Asks Congress For $500 Million To Train Syria Rebels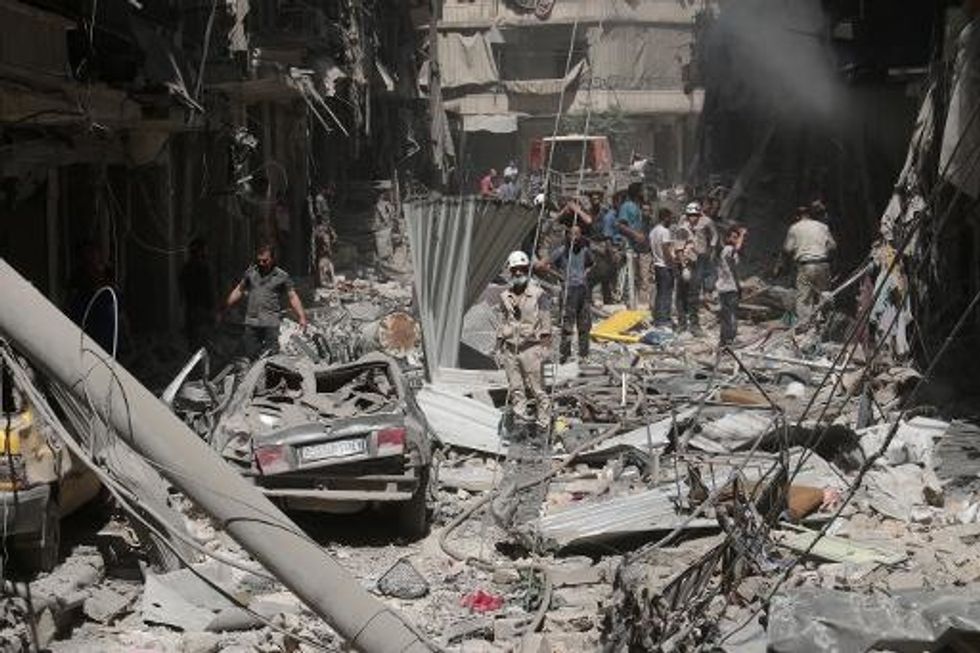 By Christi Parsons and Michael Memoli, Tribune Washington Bureau
WASHINGTON — President Barack Obama on Thursday asked Congress for the first time to approve direct U.S. military training for Syrian rebels, but he remains deeply ambivalent about intervening in a deadly conflict that has spilled over into neighboring Iraq, U.S. officials said.
Obama asked for $500 million to "train and equip" opposition fighters in Syria who will be vetted by the United States to ensure they have no ties to militant Islamists who now control wide swaths of territory in Syria and Iraq.
But two senior U.S. officials said that the program will not begin until basic questions are resolved, such as whether the Pentagon has legal authority to train Syrian rebels, what types of weapons, and other assistance they would receive and who would get the training. Those decisions could take months, the officials said.
"All that is yet to be worked out, assuming Congress passes it," said one of the officials, who asked not to be identified while discussing internal deliberations.
The request for funds was a "place holder," meant to signal to lawmakers that the administration is considering stepped-up involvement at a time of growing concern in the region and in Congress that the United States is staying on the sidelines while instability is spreading, the second official said.
If approved, the expenditure would be part of a regional stabilization initiative for which the administration is seeking $1.5 billion, and which would involve collaboration with Jordan, Lebanon, Turkey, and Iraq.
The CIA already has been providing small-scale training to small numbers of Syrian rebels, but even if the training goes ahead, the Pentagon plan does not envision converting moderate rebel groups into a fighting force that is capable of winning back territory lost to the government of President Bashar Assad and to militant groups such as the Islamic State of Iraq and Syria, or ISIS.
Rather, the training would be aimed at improving the U.S.-backed rebels' ability to hang on to the territory they now hold, in hopes of eventually producing a negotiated settlement to the conflict, officials said.
The White House still believes that "there is no military solution to this crisis and that the United States should not put American troops into combat in Syria," National Security Council spokeswoman Caitlin Hayden said.
The relatively modest funding request was greeted with skepticism by congressional advocates of a greater U.S. role in Syria. Republican Sen. John McCain of Arizona said the money would be irrelevant if Obama does not outline a strategy that makes sense.
"Do they want to reverse the momentum on the battlefield or do they want the status quo?" McCain said. "There's no strategy. They're just coming over and asking for money."
The United States has supported training in Jordan for Syrian forces and supplied nonlethal aid such as transportation, medical equipment, and night-vision goggles. The neighboring countries inundated by the tide of refugees have received American humanitarian assistance.
The promise of a flood of money from the United States may serve mainly as a vote of confidence, said one analyst.
"It's up to the players in the region to make things happen," said Gordon Adams, a foreign policy expert at the American University School of International Service and a former national security budget manager in the Clinton White House. "This is a symbolic emboldening of moderates in Syria. A lot of this is about reassurance."
AFP Photo / Zein al-Rifai
Interested in world news? Sign up for our daily email newsletter!