Obama: Boehner Lawsuit A 'Stunt' [Video]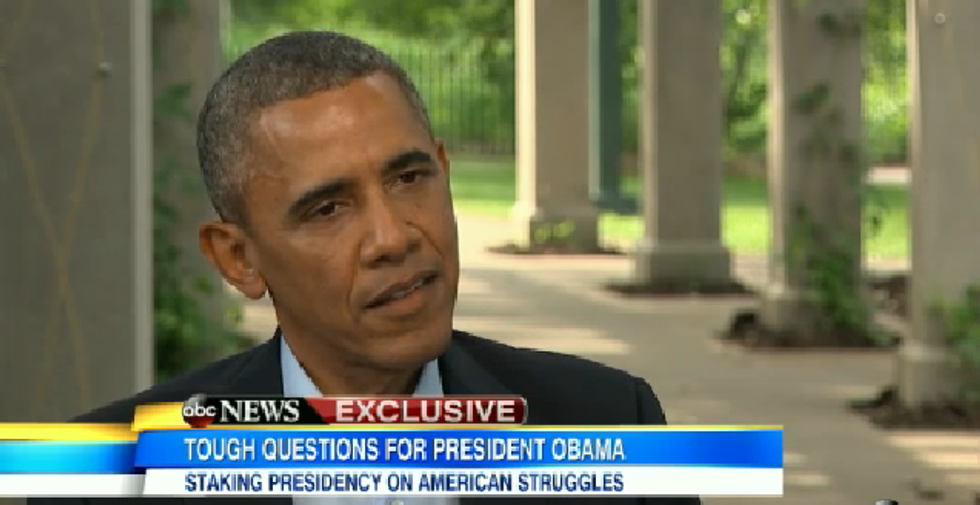 President Barack Obama dismissed House Speaker John Boehner's threat to sue him over his use of executive orders as a "stunt," during an interview with ABC News' George Stephanopoulos.
"You notice that he didn't specifically say what exactly he was objecting to," Obama told Stephanopoulos when asked about the potential lawsuit.
"What I've told Speaker Boehner directly is, 'If you're really concerned about me taking too many executive actions, why don't you try getting something done through Congress?'" the president said. "You're going to squawk if I try to fix some parts of it administratively that are within my authority while you're not doing anything?"
"I'm not going to apologize for trying to do something while they're doing nothing," he later added.
Obama's comments echo the responses of other Democrats like House Minority Leader Nancy Pelosi (D-CA), who blasted Boehner's plan as "subterfuge."
"They're doing nothing here and so they have to give some aura of activity," Pelosi said. "There really needs to be an adult in that room of the Republican caucus."
Many other Democrats have warned that Boehner's actions could be the first step towards attempting to impeach President Obama. Boehner has denied this, saying that he merely wants to act "in the best interests of the Congress."
During the George W. Bush administration, however, Boehner did not appear to view the Republican president's wide-reaching use of executive authority as a threat.
Video of President Obama's interview is below, via ABC News:
Screenshot: ABC News
Want more political news and analysis? Sign up for our daily email newsletter!