Obama Calls In Lawmakers On Political Crisis
@AFP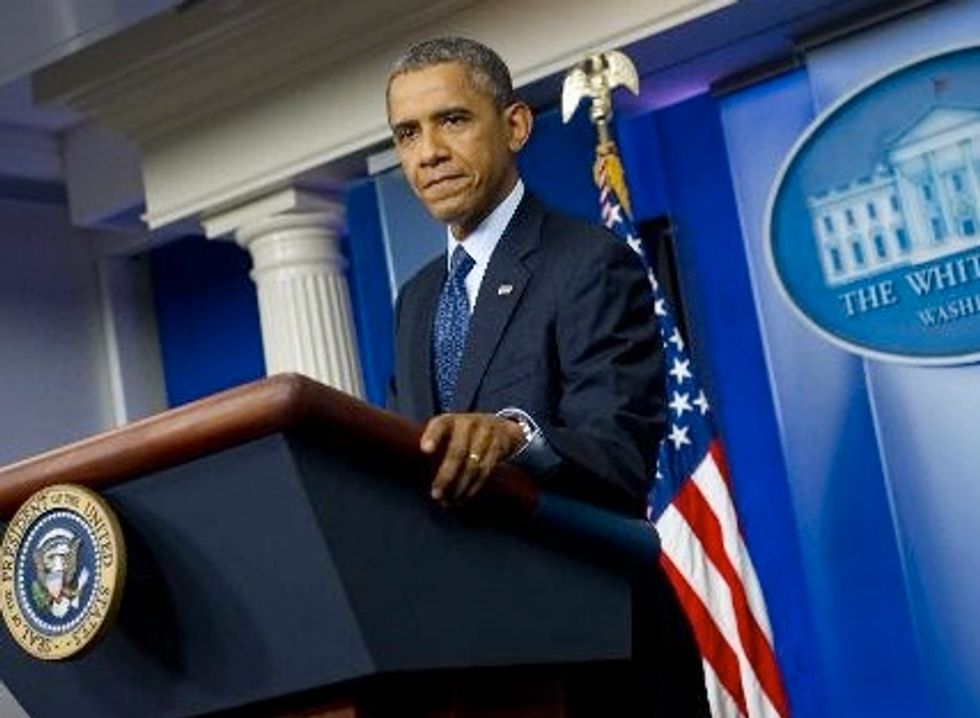 Washington (AFP) – President Barack Obama is inviting all Republican and Democratic lawmakers to the White House for discussions on defusing a dual showdown over the shuttered government and raising the debt ceiling.
Obama will begin the process by meeting minority Democrats in the House of Representatives later on Wednesday, a White House official said.
Republicans in the House and members of both parties in the Senate will be invited in for talks "in the coming days," the official said on condition of anonymity.
The meetings come as Washington lurches close to an October 17 deadline to raise the U.S. government's statutory borrowing limit.
Failure to do so could see the United States default on its obligations for the first time in its history and spark what the White House warns will be dire economic consequences which could spread around the globe.
The U.S. government, meanwhile, has been shut for eight days, after Congress failed to agree on a budget to finance operations by an October 1 deadline.
Obama refuses to negotiate with Republicans on budget issues until the debt limit is lifted and the government is reopened.
Republican House Speaker John Boehner refuses to take either steps until Obama offers concessions to his House Republican caucus.
AFP Photo/ Saul Loeb