Obama Condemns 'Criminal' Ferguson Violence
@AFP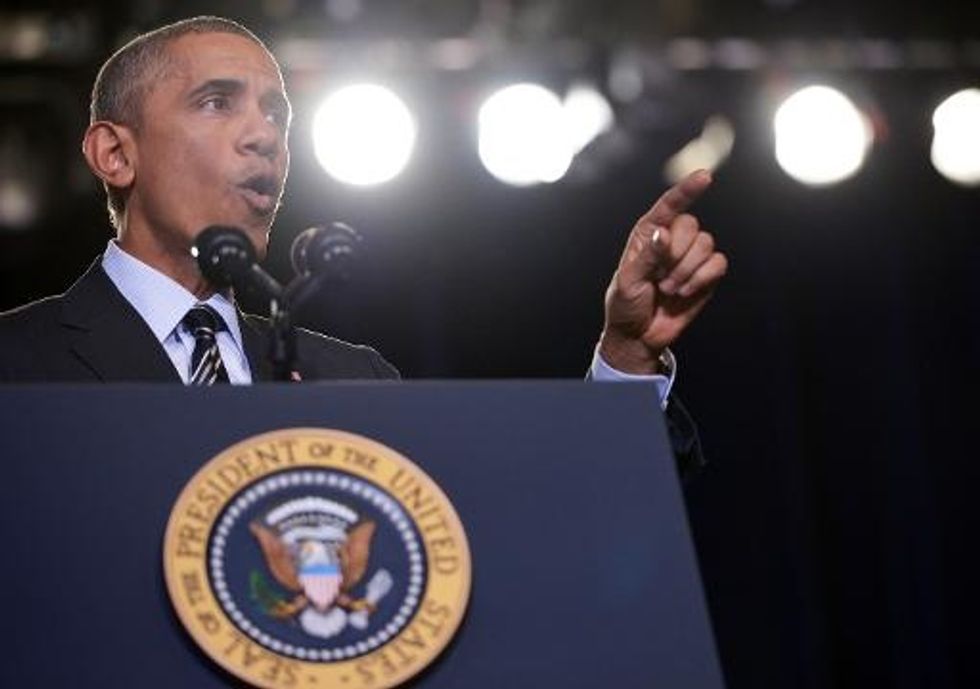 Chicago (AFP) – President Barack Obama on Tuesday condemned the violence that erupted in Ferguson in the wake of the decision not to charge a white police officer over the fatal shooting of a black teenager.
"Burning buildings, torching cars, destroying property, putting people at risk … there's no excuse for it," Obama said in Chicago, calling for anyone found guilty of involvement to be prosecuted.
"Those are criminal acts," Obama added, while expressing sympathy for minorities who felt laws were not being enforced "uniformly or fairly."
Obama urged parties aggrieved by events in Ferguson to work peacefully to achieve change, saying the case had exposed "an American problem."
"The bottom line is nothing of significance, nothing of benefit results from destructive acts," he said.
"I've never seen a civil rights law or a health care bill or an immigration bill result because a car got burned.
"It happened because people vote. It happened because people mobilize, people organize — it happens because people look at what are the best policies to solve the problem."
AFP Photo/Mandel Ngan