Obama 'Deeply Concerned' By Russian Military Moves In Ukraine
@AFP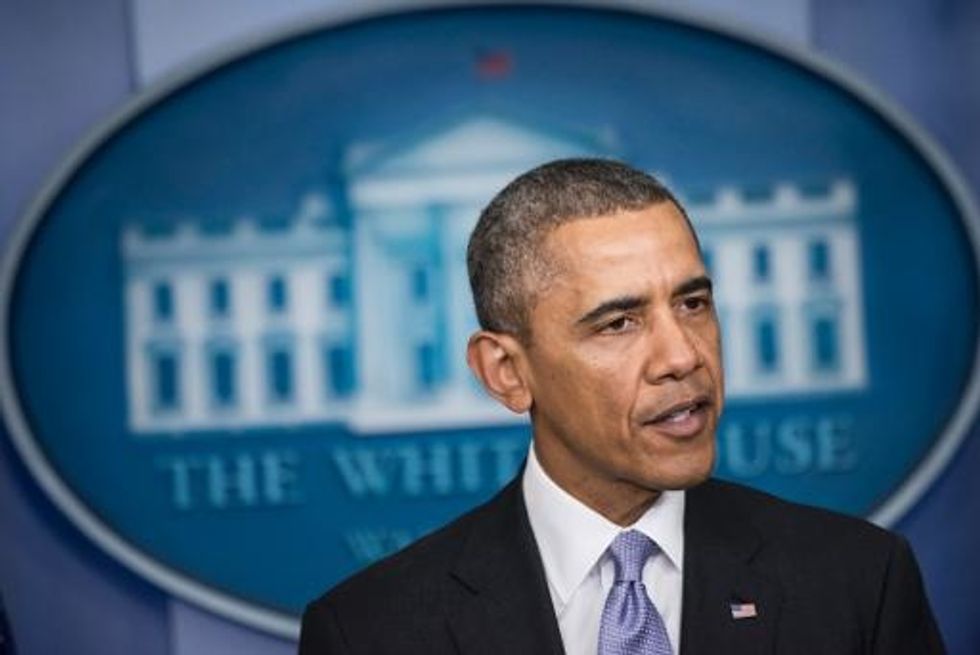 Washington (AFP) – U.S. President Barack Obama said Friday he was deeply concerned about reports of Russian military activity in Ukraine and warned there would be costs to any infringement of its sovereignty.
"The United States will stand with the international community in affirming that there will be costs for any military intervention in Ukraine," Obama told reporters at the White House.
"We are now deeply concerned by reports of military movements taken by the Russian Federation inside of Ukraine," he said.
Obama recognized that Russia had interests and cultural and economic ties with Ukraine, following the ouster of the pro-Moscow government in Kiev, and also had a military facility in Crimea.
But he said any violation of Ukraine's sovereignty and territorial integrity would be "deeply destabilizing."
The president did not say whether the United States had intelligence as to whether reports quoting a Ukrainian official that 2,000 Russian troops had landed in the Crimea were correct.
But he warned a Russian military intervention in the post-Soviet state would "represent a profound interference in matters that must be determined by the Ukranian people.
AFP Photo/Brendan Smialowski