Obama Defends Deal With Taliban To Free U.S. Soldier
@AFP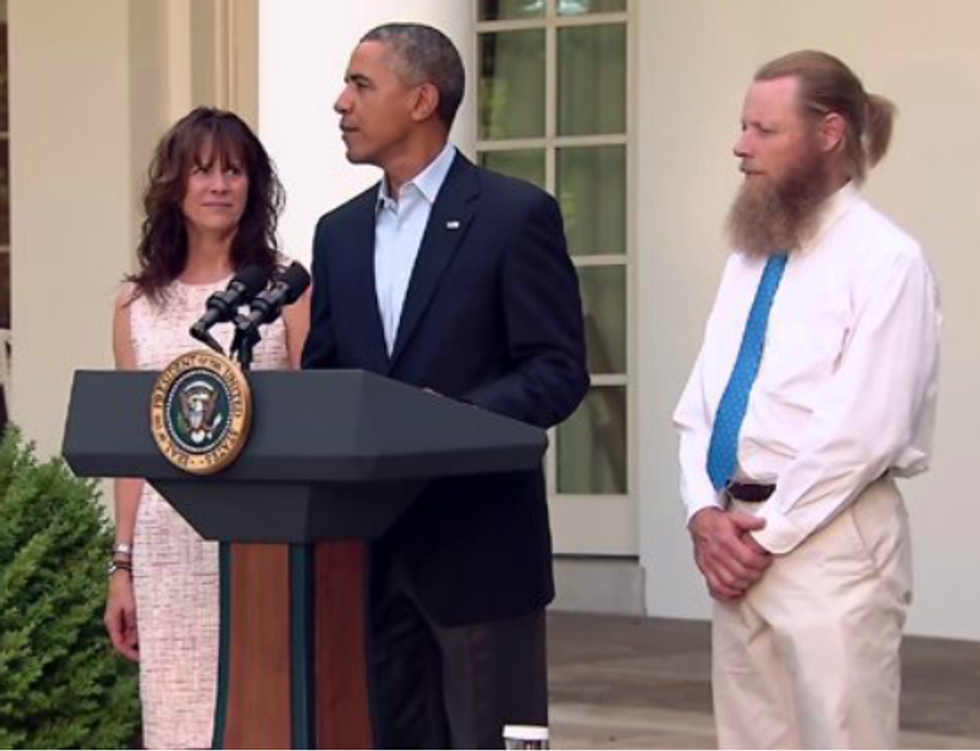 Warsaw (AFP) – President Barack Obama on Tuesday defended a prisoner swap deal with the Taliban to free a U.S. soldier held for five years, following attacks from his Republican foes.
Obama said that he saw an opportunity for a swift deal amid concerns for Army Sergeant Bowe Bergdahl's health and that he had a "sacred" obligation to try to free captured U.S. servicemen and women.
"We seized that opportunity," Obama said, adding that there had not been time to fully consult Congress on the swap.
Lawmakers have complained that they were not given the 30 days notice required by law ahead of prisoners being transferred out of the war on terror camp at Guantanamo Bay, Cuba.
"The process was truncated because we wanted to make sure that we did not miss that window," Obama said, speaking at a press conference in Poland.
Bergdahl — the only U.S. soldier held by the Taliban after being captured in Afghanistan — was freed on Saturday in a dramatic deal brokered by Qatar.
In exchange, five Taliban prisoners were turned over to the Arab emirate where they will remain for a year, raising hopes for peace as the U.S. prepares to leave Afghanistan.
But the deal has also sparked criticism from some Republicans, who claimed they could return to the battlefield and pose a threat to Americans abroad, as well as revulsion among Afghans in those parts of the country traditionally opposed to the Islamists.
Bergdahl's almost five years in captivity saw him transferred between various militant factions along the volatile Afghanistan-Pakistan border, finally ending up in Pakistan's North Waziristan tribal district, according to militant sources.
The circumstances of the Idaho native's disappearance, from a base in Afghanistan's eastern Paktika province in 2009, remain unclear.
He arrived Sunday at the U.S. military medical center in Landstuhl in southern Germany where he is to continue his "reintegration process", the army said.
Screenshot: YouTube