Obama Defends Swap Of Taliban Detainees For Army Sgt. Bergdahl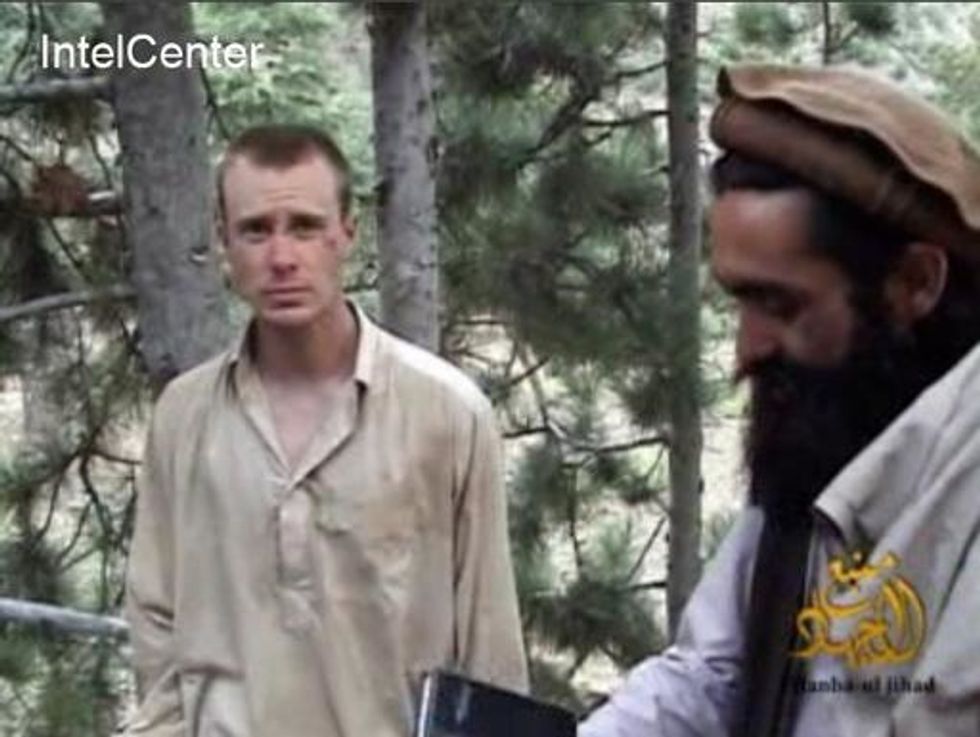 By Kathleen Hennessey and Christi Parsons, Tribune Washington Bureau
WARSAW — President Barack Obama defended his administration's decision to trade Taliban detainees for the release of Army Sgt. Bowe Bergdahl on Tuesday, saying there wasn't time to consult with Congress as he followed the "pretty sacred rule" that Americans don't leave men and women in uniform behind on the field of battle.
Obama said his administration had been talking with Congress for "quite some time" about the possibility that they might need to execute a prisoner exchange in order to recover Bergdahl, who went missing in Afghanistan five years ago. Obama said he had to act quickly when the moment presented itself.
"We were concerned about Sgt. Bergdahl's health. We had the cooperation of the Qataris to execute an exchange, and we seized the opportunity," Obama said. "The process was truncated because we wanted to make sure we didn't miss that window."
Days after his release over the weekend, Bergdahl still hasn't met with his family, Obama said, citing the lessons of the Vietnam era for that delay. Bergdahl is "obviously" not being interrogated as he undergoes tests and recovers from years of captivity with the Taliban, Obama said in dismissing questions about the circumstances of Bergdahl's 2009 disappearance from his remote military outpost on the border of Pakistan.
The comments came shortly after Obama arrived in Poland on the first stop of his four-day European trip, a tour devoted mostly to conversations about the security of European allies and partners. In a news conference with Polish President Bronislaw Komorowski, Obama addressed the criticism back home about the circumstances of Bergdahl's release and the release of five Taliban members from the detention center at Guantanamo Bay, Cuba.
The release of the Taliban detainees came only after the Qatari government agreed it would be "keeping eyes on them and creating a structure in which we can monitor their activities," Obama said. He acknowledged there is a possibility some of them could return to activities that threaten the U.S., but said that is true of all prisoners who have been released from Guantanamo over time.
"I wouldn't be doing it if I thought it was contrary to American national security," Obama said. "This is what happens at the end of wars," he said, arguing the same was true for George Washington, Abraham Lincoln and Franklin Delano Roosevelt.
"That's been true of every combat situation," he said, adding that, "at some point, you try to get your folks back."
Regardless of Bergdahl's circumstances, "whatever those circumstances may turn out to be, we still get an American soldier back if he's held in captivity — period, full stop," he said. "We don't condition that. That's what every mom and dad who sees a son or daughter sent over into war theater should expect — not just from their commander in chief, but also from the United States of America."
AFP Photo