Obama Drops Proposal For Entitlement Trims From Budget Plan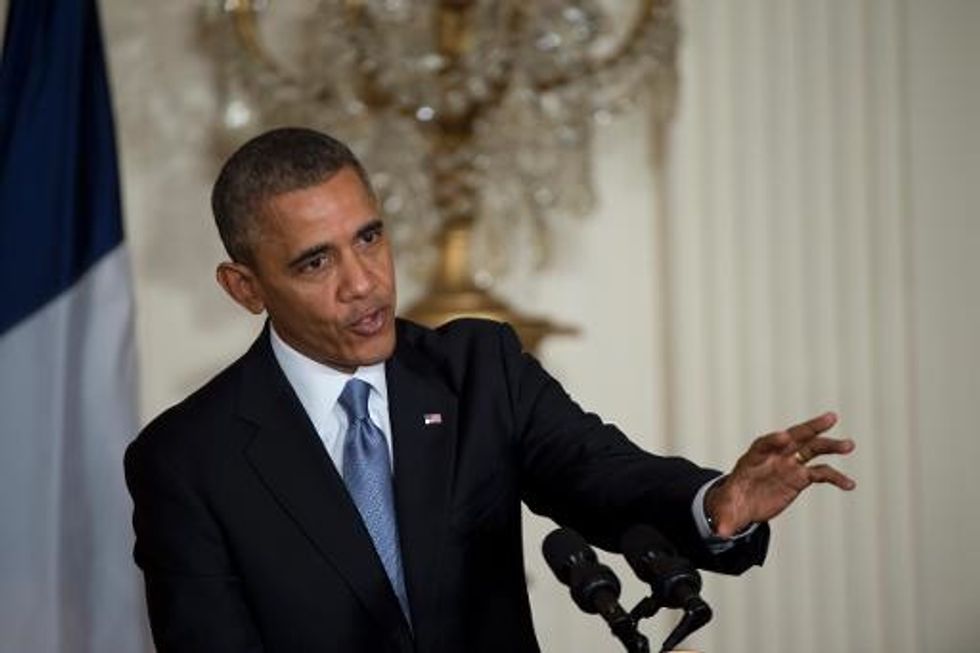 WASHINGTON — President Barack Obama has dropped a proposal included in previous budget offers that would have changed the way entitlement benefit increases are calculated, an acknowledgment that the era of "grand bargain" fiscal talks with Republicans has ended — at least for now.
The decision also comes as the White House has worked to iron out major differences with Democratic allies in Congress and the party's liberal base in an election year.
The president's now-abandoned proposal to use an alternative measure of inflation than the consumer price index would likely have resulted in significant savings in long-term entitlement programs, such as Social Security and Medicaid. Obama had indicated his support for the so-called chained CPI in fiscal battles with Republicans in Congress over the debt ceiling and government funding, starting in 2011.
It was most recently a bargaining chip in the fiscal-cliff discussions in late 2012, though many Democrats in Congress expressed opposition. Obama had offered it again in his budget plan last year, when the White House said there was still "a little bit more optimism" about concessions from Republicans.
A White House spokesman said that although Obama will not include the idea in this year's budget proposal, the offer "remains on the table" in the event of any new efforts to reach a major deficit-reduction deal of the sort he has discussed with Speaker John Boehner (R-OH) in the past.
But such grand-bargain-style talks, in which Democrats sought new revenues in the form of higher taxes in return for spending reductions sought by GOP lawmakers, have been superseded by a new two-year budget deal that Sen. Patty Murray (D-WA), and Rep. Paul Ryan (R-WI) brokered last fall.
"We've made substantial progress in reducing the deficit. There's more that we can do, and that's why the offer remains on the table," said Josh Earnest, a White House spokesman. "But the president also believes it's important that we start spending some time focusing on what kinds of policies we can put in place that will expand economic opportunity for every American."
Brendan Buck, a Boehner spokesman, said the move shows Obama "has no interest in doing anything, even modest, to address our looming debt crisis." "With three years left in office, it seems the president is already throwing in the towel," he said.
Washington has entered a rare fiscal cease-fire, with the threat of a government shutdown off the table until October and the nation's borrowing capacity intact through March 2015.
The move on the debt ceiling last week served both parties' interests in moving into the election season with as few internal divisions as possible.
Rep. Nancy Pelosi of California, the Democratic leader in the House, applauded Obama's decision.
"House Democrats have stood behind President Obama's honest efforts in recent years to forge a bipartisan grand bargain with congressional Republicans," she said in a statement. "In the course of those negotiations, he put chained CPI on the table as a gesture of good faith; yet Republican leaders were unwilling to budge or close a single unfair tax loophole, and decided to walk away from opportunities to find common ground."
Sen. Bernie Sanders of Vermont, an independent who has been among the staunchest critics of the chained CPI proposal, hailed what he called Obama's decision "to protect Social Security."
"With the middle class struggling and more people living in poverty than ever before, we cannot afford to make life even more difficult for seniors and some of the most vulnerable people in America," he said.
AFP Photo/Alain Jocard