Obama, Erdogan Discuss Syria And Egypt
@AFP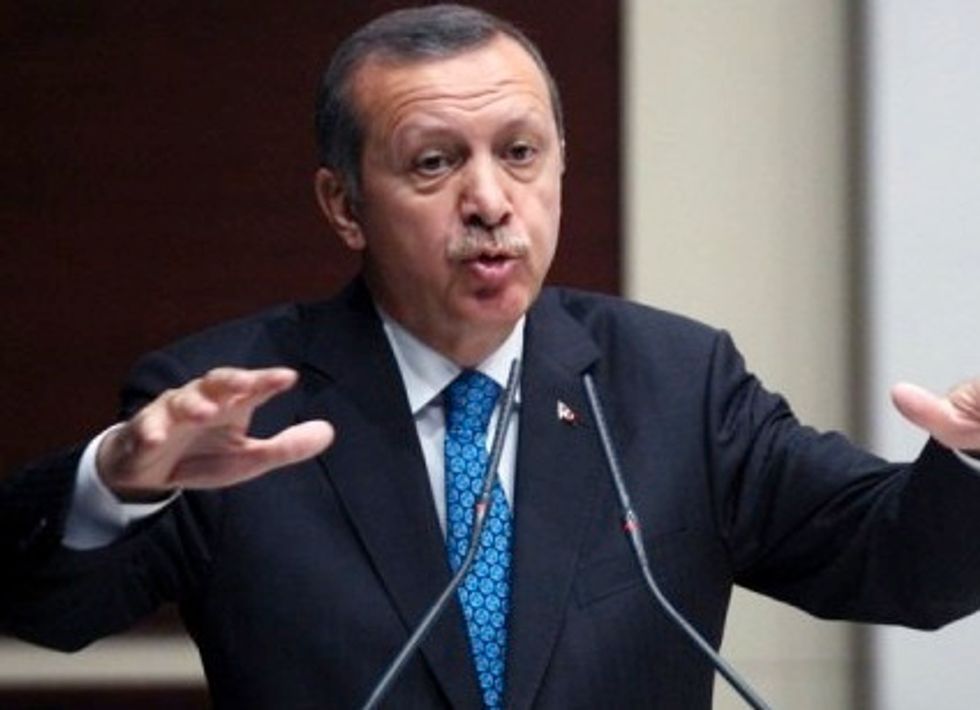 WASHINGTON (AFP) – U.S. President Barack Obama and Turkish Prime Minister Recep Tayyip Erdogan spoke by phone Wednesday to discuss developments in Syria and Egypt, the White House said.
During the course of the call, requested by Erdogan, the two "discussed the danger of foreign extremists in Syria and agreed on the importance of supporting a unified and inclusive" opposition, it said in a statement.
Syrian rebels suffered a huge blow Wednesday with 62 of them reported killed in an ambush, as Obama announced Washington would be providing an additional $195 million in food and other humanitarian aid to the war-torn country.
More than 100,000 people have been killed in Syria since fighting there broke out 28 months ago. Some 1.8 million people have fled and sought refuge in neighboring nations.
Obama and Erdogan also expressed concern about the situation in Egypt, where diplomatic attempts to broker a negotiated settlement in the wake of the ouster of Islamist president Mohamed Morsi have made no headway.
Egypt's government has vowed to remove Islamist protest camps, sparking fears of violence.
"The president and prime minister expressed concern about the situation in Egypt and a shared commitment to supporting a democratic and inclusive way forward," the statement said.
"The two leaders agreed to have their teams continue to coordinate closely to promote our shared interests."
Photo Credit: AFP/Adem Altan