Obama Hails 'Courageous' Ukrainian Voters
@AFP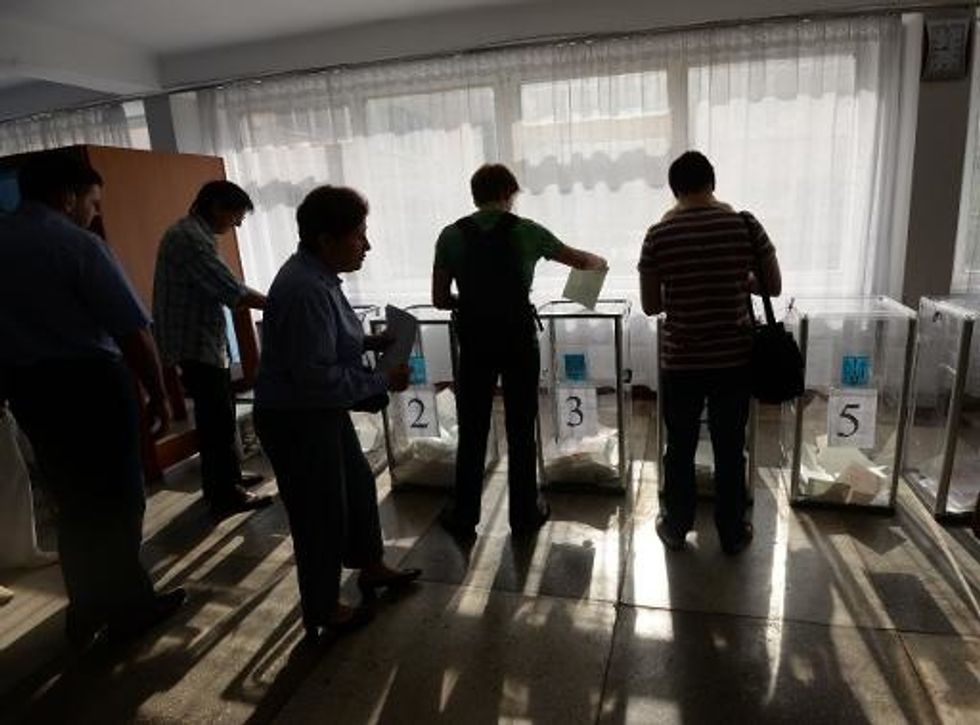 Washington (AFP) – U.S. President Barack Obama hailed "courageous" Ukrainians who went to the polls Sunday in a presidential vote that Washington and the West hope will bring stability back to the country after months of turmoil.
"Despite provocations and violence, millions of Ukrainians went to the polls throughout the country," the White House quoted Obama as saying.
"Even in parts of eastern Ukraine, where Russian-backed separatist groups sought to disenfranchise entire regions, some courageous Ukrainians still were able to cast their ballots," he added.
"We commend the resolve of all those who participated, as well as the efforts of the Ukrainian government to conduct these elections in the face of those threats."
Chocolate baron Petro Poroshenko, a 48-year-old self-made billionaire, has claimed victory in the election, which comes amid a pro-Russian insurgency that thwarted voting across much of the separatist east.
If confirmed by election officials, his win will avoid the need for a June 15 runoff that would have extended political uncertainty at the most painful moment in Ukraine's 23-year-old post-Soviet history.
"Throughout the last few months, the Ukrainian people have repeatedly demonstrated their desire to choose their leaders without interference and to live in a democracy where they can determine their own future free of violence and intimidation," said Obama.
"This election is another important step forward in the efforts of the Ukrainian government to unify the country and reach out to all of its citizens to ensure their concerns are addressed and aspirations met.
"The United States looks forward to working with the next president, as well as the democratically elected parliament, to support Ukraine's efforts to enact important political and economic reforms.
"We also continue to support Ukraine's sovereignty and territorial integrity, condemn and reject Russia's occupation and attempted annexation of Crimea, and remain committed to working with Ukraine and other partners to find a peaceful resolution to the conflict."
AFP Photo/Anatolii Boiko