Obama: 'Hitting A Woman Is Not Something A Real Man Does'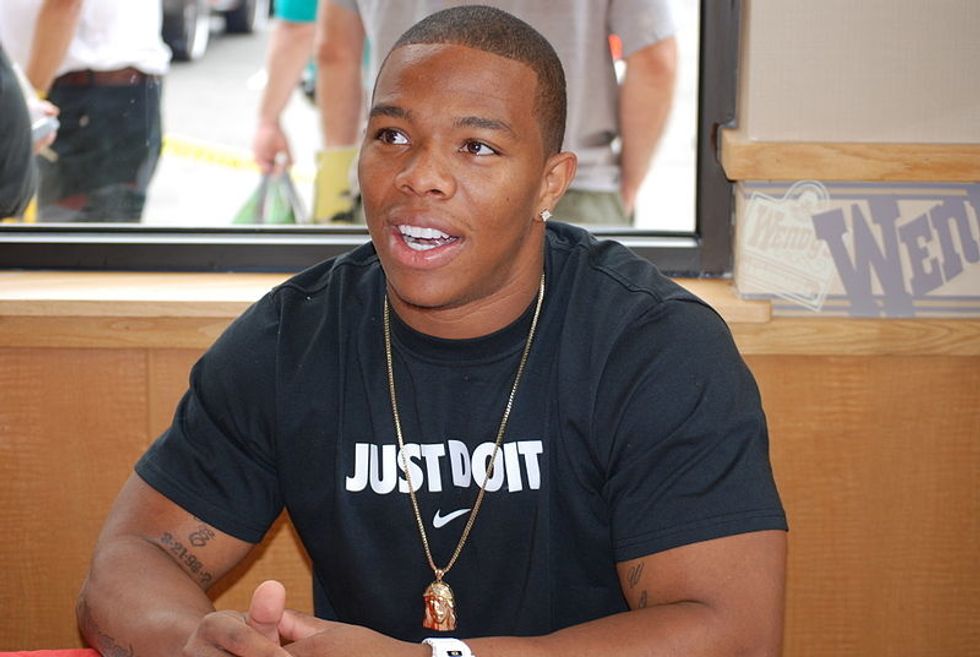 By Anita Kumar, McClatchy Washington Bureau
After news broke Monday that the Baltimore Ravens had terminated the contract of Ray Rice after a video surfaced of him hitting his then-finance, Press Secretary Josh Earnest spoke to President Barack Obama about the case.
"The president is the father of two daughters. And like any American, he believes that domestic violence is contemptible and unacceptable in a civilized society," Earnest said in a statement to the media. "Hitting a woman is not something a real man does, and that's true whether or not an act of violence happens in the public eye, or, far too often, behind closed doors. Stopping domestic violence is something that's bigger than football — and all of us have a responsibility to put a stop to it."
The White House celebrates the 20th anniversary of the Violence Against Women Act Tuesday with a speech by Vice President Joe Biden and a proclamation by Obama.
"You have seen the president and the vice president make very forceful public comments in talking about how important it is for men, in particular, to step up and step forward and make clear that violence against women is something that is not and cannot be tolerated, and that the most important thing –or one of the most important things that we can do to try to end the scourge of violence against women is for men to ban together and to send a very clear signal that it is unacceptable for men to perpetrate acts of violence against women," Earnest said.
Photo via WikiCommons
Interested in national news? Sign up for our daily email newsletter!