Obama In Newtown: 'We Must Change' [Video]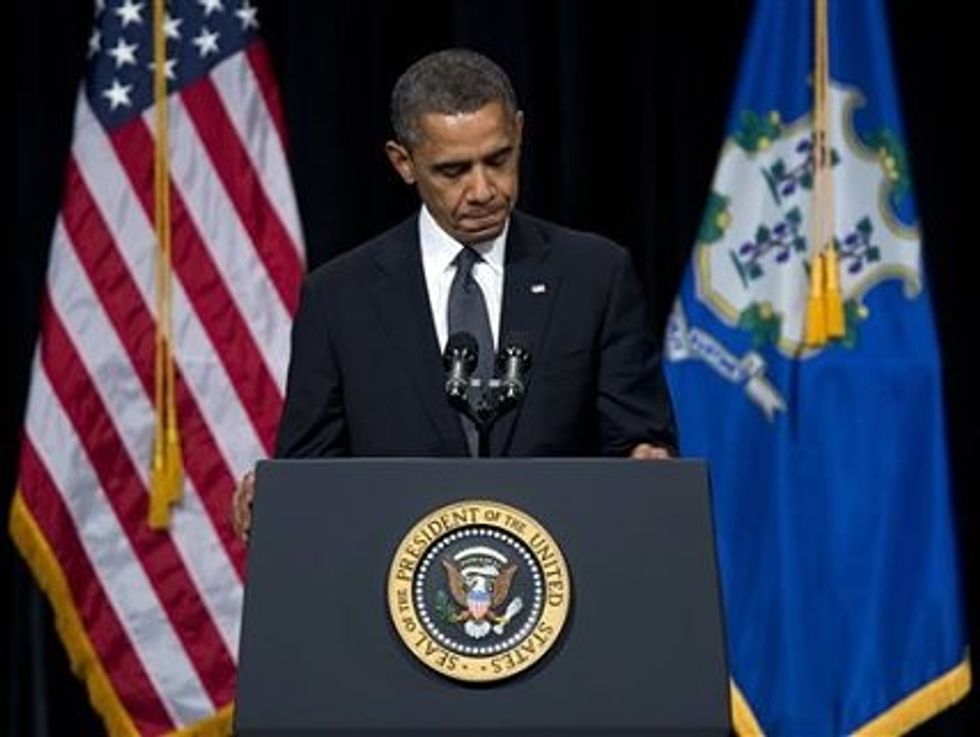 President Barack Obama mourned the victims of the Sandy Hook Elementary School shooting, and called upon the nation to protect its children during his Sunday night speech at a multi-faith vigil at Newtown High School.
"This is our first task, caring for our children. Our first job. If we don't get that right, we don't get anything right. That's how, as a society, we will be judged," Obama said.
"Can we honestly say that we're doing enough to keep our children, all of them, safe from harm?" he asked. "I've been reflecting on this the last few days, and if we're honest with ourselves, the answer's no. We're not doing enough. And we will have to change."
The president went on to suggest that gun control will become a top priority in his second term, promising to use "whatever power this office holds" to prevent more mass shootings like the ones that rocked Newtown, Oak Creek, Aurora, and Tucson during his four years in office.
"No single law or set of laws can eliminate evil from the world," Obama said, "but that can't be an excuse for inaction."
"We can't tolerate this anymore," he later declared. "These tragedies must end. And to end them, we must change."
Video of the president's speech is below, via Political Wire:
A full transcript of President Obama's remarks can be found here.
Photo credit: AP/Evan Vucci