Obama Issues Disaster Declaration For Napa Quake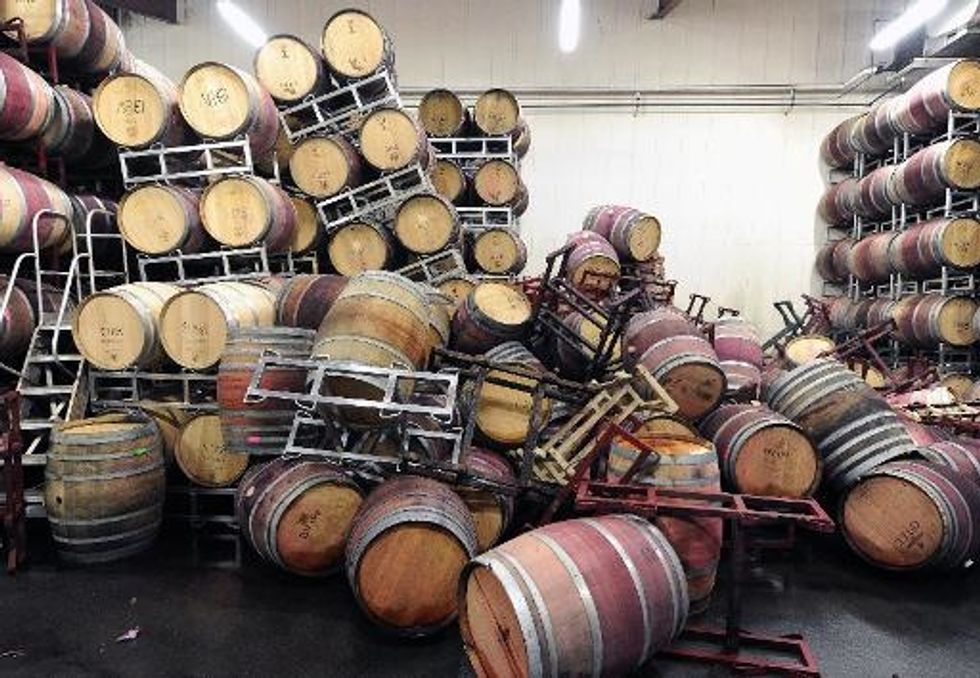 By Adolfo Flores, Los Angeles Times
President Barack Obama declared California a major disaster site Thursday, unlocking federal funds for recovery efforts in the areas affected by the 6.0-magnitude earthquake near Napa last month.
The Aug. 24 quake resulted in one fatality and more than 280 injuries, devastated more than 100 wineries, and damaged at least 1,000 buildings, many of which were historic properties.
The declaration comes after an official request from Gov. Jerry Brown last week.
According to Brown, the California Department of Insurance estimated that fewer than 5 percent of businesses and homeowners in Napa, Solano, and Sonoma counties have earthquake insurance.
Federal aid would cover areas affected by an earthquake from Aug. 24 to Sept. 7, the White House said in a statement.
Even though the earthquake occurred on Aug. 24, the region sustained additional damage from aftershocks, said Veronica Verde, spokeswoman with the Federal Emergency Management Agency.
The funds are available to state, tribal, and eligible local governments, as well as certain private nonprofit organizations, to help pay for emergency work and to repair or replace facilities damaged by the earthquake.
Federal funding is also available to supplement hazard mitigation measures statewide.
FEMA said that damage surveys are continuing in other areas. More counties and additional forms of assistance may be designated after the assessments are completed.
AFP Photo/Josh Edelson
Interested in national news? Sign up for our daily email newsletter!