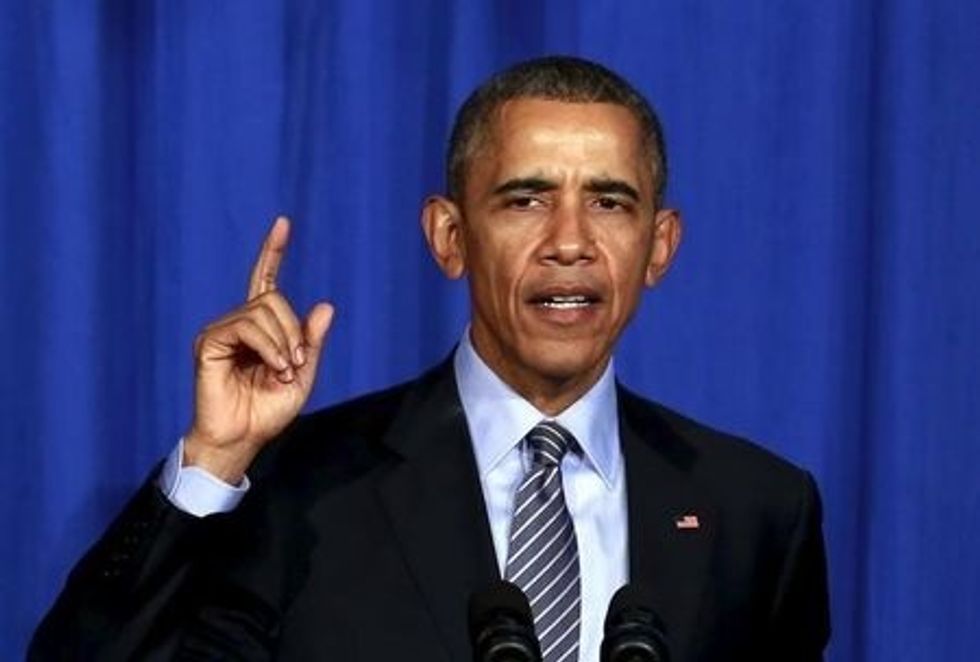 By Anita Kumar, McClatchy Washington Bureau (TNS)
WASHINGTON — It's another presidential first: President Barack Obama joined Facebook Monday.
"Hello, Facebook! I finally got my very own page," Obama posted. "I hope you'll think of this as a place where we can have real conversations about the most important issues facing our country – a place where you can hear directly from me, and share your own thoughts and stories."
The White House launched the POTUS Facebook page with a video of Obama giving a tour of his backyard, also a national park, which allowed him to talk about climate change. He announced he will attend a climate change summit Nov. 30 and Dec. 1.
©2015 McClatchy Washington Bureau. Distributed by Tribune Content Agency, LLC.
Photo: U.S. President Barack Obama delivers remarks at an Organizing for Action event in Washington November 9, 2015. REUTERS/Yuri Gripas