Watch: Obama Says Kaepernick Is 'Exercising His Constitutional Right To Make A Statement'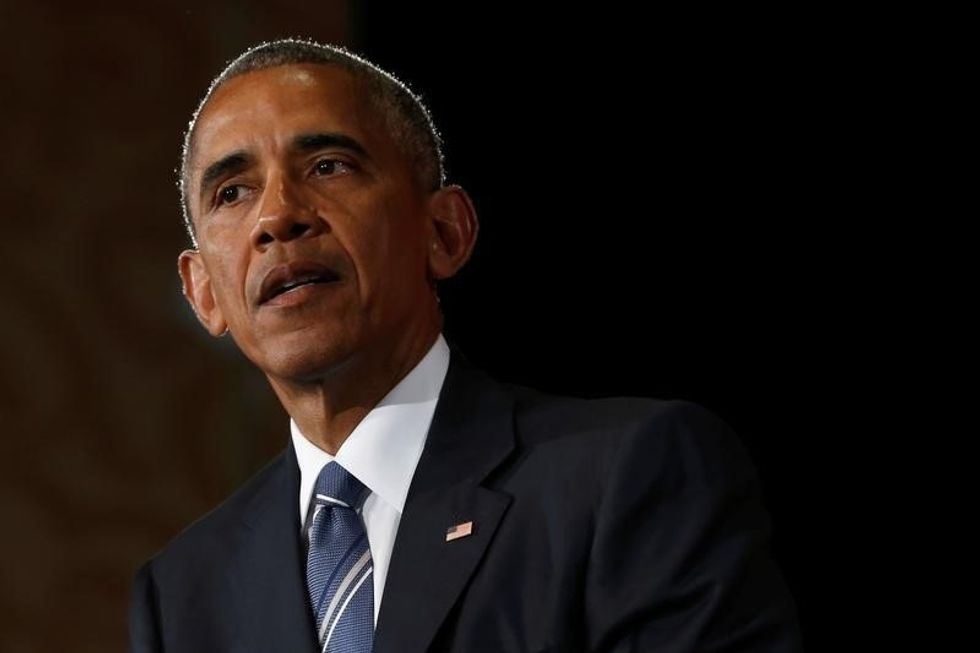 President Obama said San Francisco 49ers quarterback Colin Kaepernick was "exercising his right to make a constitutional statement" by refusing to stand up for the national anthem. Kaepernick said last week he would not stand because he didn't want to show "pride in a flag for a country that oppresses black people and people of color."
Obama, at a press conference at the G20 Summit Monday, recognized that there was a "long history" of sports figures making statements on political issues, but also referred to meaning the flag and national anthem hold for the nation's troops. Kaepernick's statement might be "tough for them to hear," said Obama.
Despite saying he hadn't been playing "very close attention" to the controversy, Obama also said he didn't doubt Kaepernick's sincerity.
"I think he cares about some real, legitimate issues that have to be talked about," the president said.
Recognizing that political statements might be "messy" and "controversial," Obama said, "But I'd rather have young people who are engaged in the argument and trying to think through how they can be part of our democratic process, than people who are just sitting on the sidelines and not paying attention at all."
Kaepernick has received both criticism and support for his decision not to stand for the national anthem. His latest outspoken supporter in sports is Megan Rapinoe, a member of the US women's soccer team, who kneeled during the national anthem before a match Sunday to show her solidarity with Kaepernick.
Rapinoe discussed that she identifies with Kaepernick's efforts, and underscored the need for white Americans to join the movement:
Being a gay American, I know what it means to look at the flag and not have it protect all of your liberties. It was something small that I could do and something that I plan to keep doing in the future and hopefully spark some meaningful conversation around it. It's important to have white people stand in support of people of color on this. We don't need to be the leading voice, of course, but standing in support of them is something that's really powerful.
Watch Obama's remarks below:
Photo: U.S. President Barack Obama holds a news conference at the conclusion of the G20 Summit in Hangzhou, China September 5, 2016. REUTERS/Jonathan Ernst