Obama Knocks Congress, Says Fiscal Cliff Deal 'Within Sight'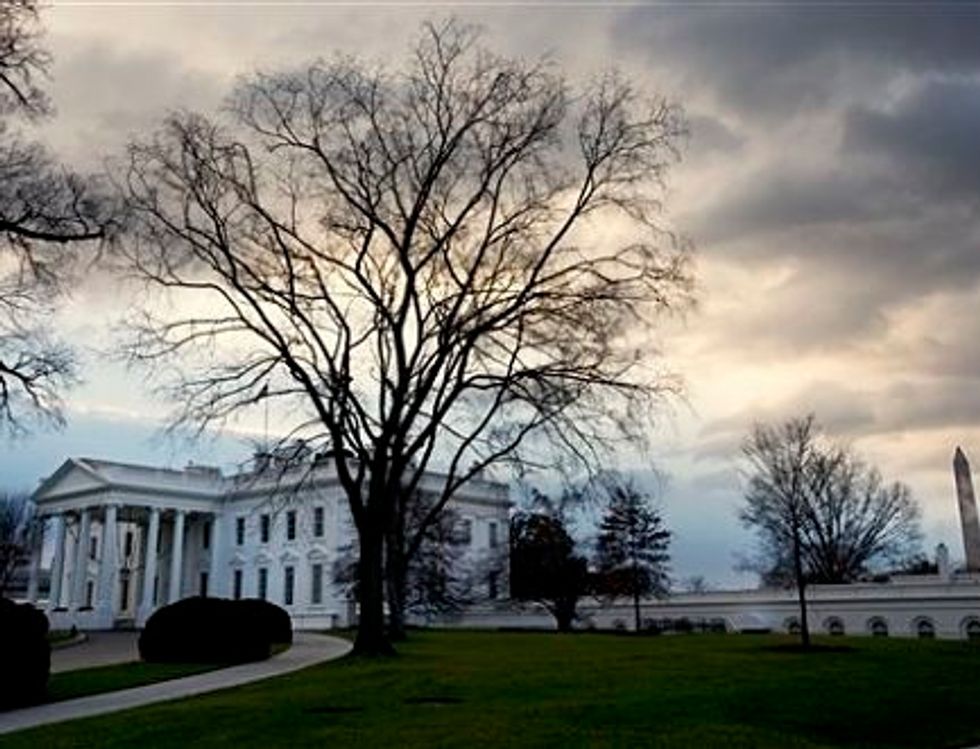 President Obama will be spending New Year's Eve in Washington, D.C.
In a brief speech at the White House Monday afternoon, the president said that a deal to resolve the so-called "fiscal cliff" was close, "but it's not done."
Vowing again to prevent taxes from going up on middle-class Americans, he said, "Middle-class families can't afford it. Businesses can't afford it. Our economy can't afford it."
While the outline of the deal emerging from the Senate would extend the Bush tax cuts on all incomes under $400,000 for individuals and $450,000 for married couples, it doesn't include the payroll tax holiday that began in 2010, meaning that taxes will go up for middle-class Americans in 2013.
However, the brunt of the new revenue will come from top earners, who will also see their itemized deductions capped at $250,000—$300,000 for joint filers. A total of $715 billion in revenue is said to be included in the package. How the sequestration of automatic spending cuts will be dealt with has not yet been resolved.
The president said that the deal includes tax credits for clean energy and parents but does not reach his goal of a large deficit deal. "But with this Congress, that was obviously a little too much to hope for at this time," he said.
The president's tone was light and he joked with the audience, who cheered him wildly.
The speech seemed designed to soothe liberal concerns about the bill and squarely place the blame for going over the cliff on the Republicans should negotiations fail. He vowed that any further deficit negotiations would have to result in "balanced" deals where the richest Americans are asked to pay some higher taxes in exchange for reforms to earned benefit programs like Medicare and Social Security.
Progressives have argued that the president could get a better deal closer to capping the tax increases at $250,000. But the White House reportedly feels there's a chance that going over the cliff could lead to the House GOP passing a bill that raises the cap to as high as $1 million and Senate Democrats may go along with that.
Republicans are livid that the president seemed to be celebrating that tax rates on the top earners will be going up after House Republicans vowed that would not happen.
Whether or not the GOP leadership in the House decides to go along with a deal, it's looking increasingly likely that there will be no vote on it until Tuesday, which, of course, is in 2013.
This means that we'll have gone over the cliff, briefly, in case you need to settle a bet.
 Photo credit: AP Photo/Jacquelyn Martin