Obama To Launch Quest To Lift African-American Men
@AFP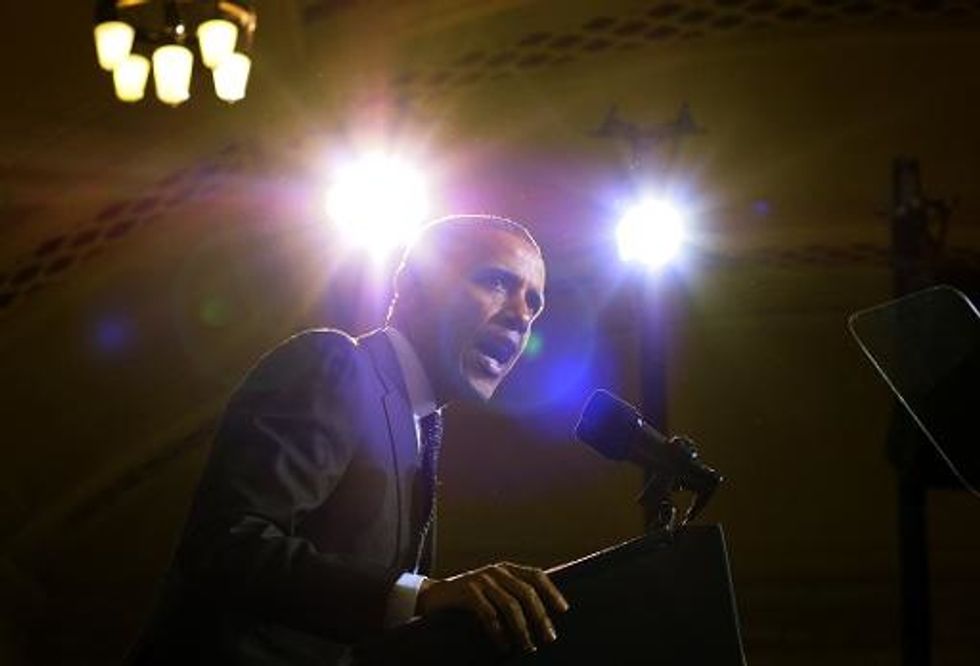 Washington (AFP) – Barack Obama will Thursday launch a personal quest that will outlast his presidency to help young African American men survive and prosper despite deprived violent inner city environments where many grow up.
The U.S. president plans to partner with foundations and businesses on an initiative known as "My Brother's Keeper" to connect boys and young men to support networks and to equip them with the skills needed to go to college or get good jobs.
"For decades, opportunity has disproportionately lagged behind for boys and young men of color particularly in our African American and Hispanic communities," said Valerie Jarrett, one of Obama's closest advisors.
The initiative will represent a political full circle of sorts for Obama, as he got his start in politics as a community organizer in African American neighborhoods in Chicago.
He has also spoken and written of his own struggle for identity and against adversity as an African American youth — though he has tended to downplay his race for much of his presidency.
The White House says that 86 percent of black boys and 82 percent of Hispanic boys fall below reading proficiency levels by the time they are 10 years old. By comparison, 58 percent of white boys are reading below proficiency levels by the same age.
A disproportionate number of black and Hispanic men are also in jail, further undermining the structure of family life in their communities and creating a vicious cycle of deprivation.
Young minority men are also more than six times as likely to be murdered than their white peers and account for almost half of America's murder victims each year.
Obama spoke with deep emotion about the plight of African American men during a visit to his own Hyde Park neighborhood of Chicago last year.
He remembered the mistakes he made as a youth, but said that the environment he grew up in, in his native Hawaii, was more forgiving than in many of mainland America's inner cities, where gun crime is common.
"When I screwed up, the consequences weren't as high as when kids on the South Side screw up," Obama told the group of black Chicago youths.
"I had more of a safety net. But these guys are no different than me, and we had that conversation about what does it take to change."
The Obama plan will draw commitments from various philanthropic foundations worth $200 million over the next five years, the White House said.
In addition, businesses and other groups that sign up to help target early child development, parenting programs, and those stressing literacy and discipline.
Foundations due to be represented at Thursday's announcement include The Atlantic Philanthropies, Bloomberg Philanthropies, The California Endowment and the Ford Foundation.
Business leaders taking part will include Joe Echevarria of Deloitte and former basketball star Magic Johnson.
Political leaders supporting the effort who will also be at Thursday's event will include former secretary of state Colin Powell, former New York mayor Michael Bloomberg and current Chicago mayor and Obama's former chief of staff, Rahm Emanuel.
Jarrett told reporters that the initiative would not just be a presidential effort but would form part of the social and philanthropic portfolio on which Obama is expected to embark when he leaves office in January 2017.
AFP Photo/Jewel Samad