Poll: Obamacare Is Now More Popular Than Obama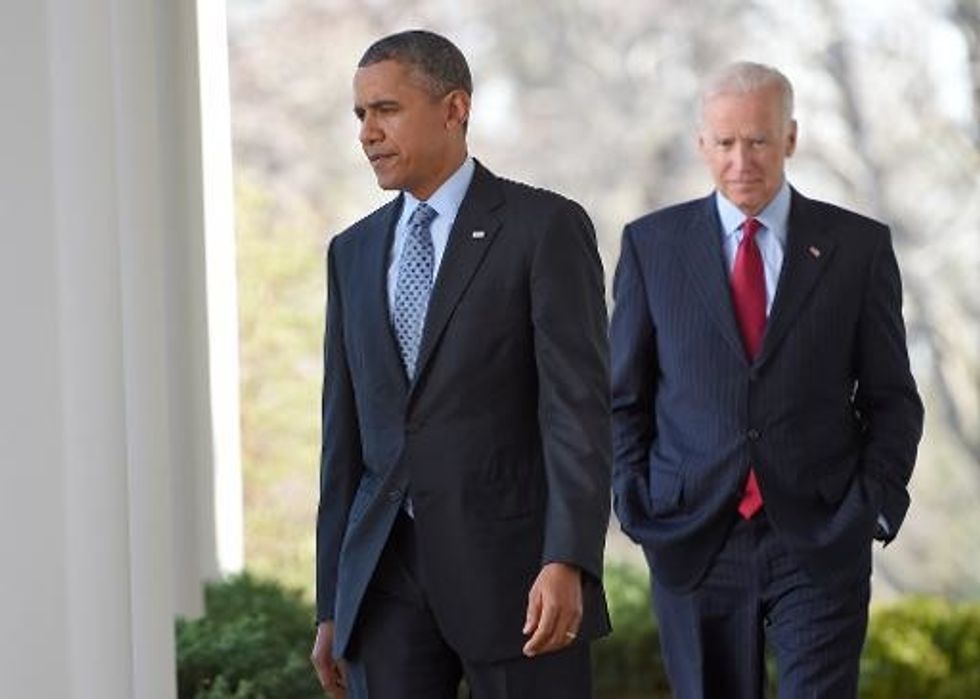 Adding a suffix to "Obama" makes it more popular than adding a prefix, according to a new NPR poll. The survey shows that Obamacare's approval rating has slightly surpassed President Obama's.
The poll, conducted by Democrat Stan Greenberg and Republican Whit Ayres, determined that while a slight majority of voters view the Affordable Care Act unfavorably, the margin continues to grow smaller. The law now holds a 47 percent approval rating — which is higher than that of the president, who has the support of 46 percent of respondents. Both Obama and his Affordable Care Act have disapproval ratings of 51 percent.
This marks the first time that the health care law has surged above the president in terms of support. The law has historically been unpopular with a large majority of poll respondents, generally hovering around 40 percent approval according to various polls, including Gallup and CNN. Conversely, Gallup reports that Obama's current average approval rating stands at 48 percent, though his most recent weekly average has dipped to 43 percent, allowing Obamacare to surpass him following its recent success.
The numbers for the Affordable Care Act are a welcome sight for the president and other Democrats who may still be cringing from HealthCare.gov's disastrous maiden voyage in October.
Republicans have bombarded the health care law at every turn, with Speaker of the House John Boehner leading the charge. Following November's report that enrollments had not reached 50,000 people, Boehner labeled Obamacare "a rolling calamity that must be scrapped." Senator John Barrasso (R-WY) proclaimed the U.S. would "end up in what's called an insurance death spiral," and late last year, Ways and Means Committee chairman Dave Camp (R-MI) declared 68,000 people would need to sign up every day in order to hit the projected 7 million goal, which he deemed impossible. But the numbers rebounded; on April 1 alone, 200,000 people registered.
On Tuesday, the White House announced that 7.1 million people had enrolled in federal or state exchanges for coverage, marking a resounding victory for the president and his party. With more Americans reaping the benefits of the new health care law, it comes as little surprise that more and more voters are viewing Obamacare favorably. Perhaps this spike in popularity will eventually work in the president's favor — but for now, it seems the law is more popular than the man.
AFP Photo/Jewel Samad