Obama 'Madder Than Hell' At Allegations Of Poor Care For Veterans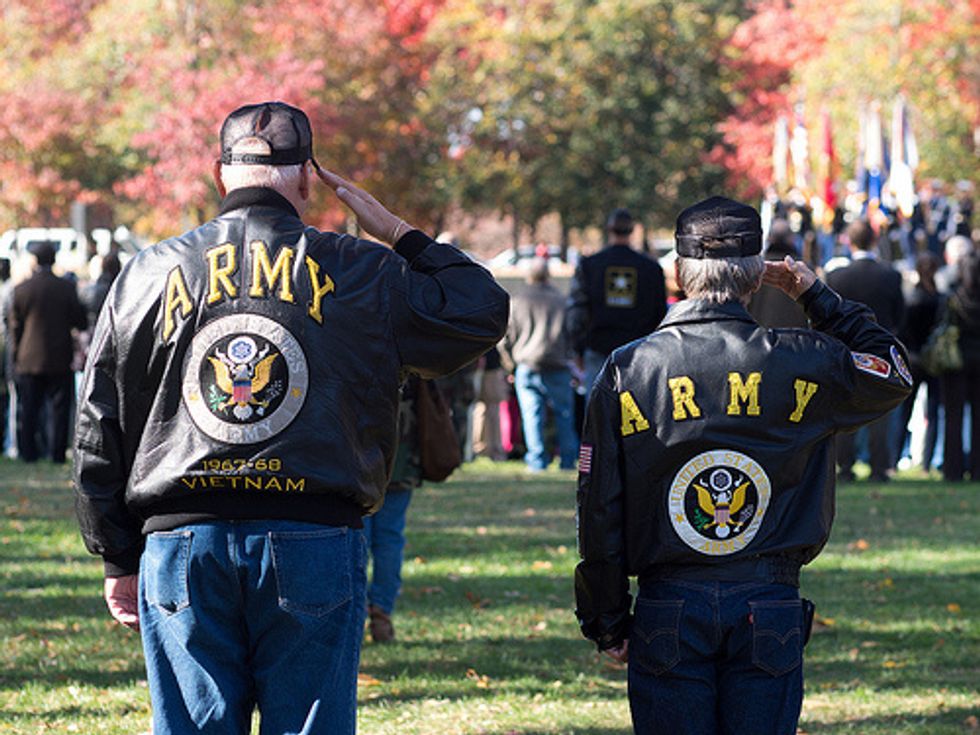 By Edmund Sanders, Los Angeles Times
With pressure mounting over the Veterans Affairs scandal, White House Chief of Staff Denis McDonough said Sunday that President Barack Obama was "madder than hell" over allegations of inadequate medical care for veterans.
Although McDonough voiced confidence in embattled VA Secretary Eric K. Shinseki's ability to resolve the matter, he stopped short of offering a full vote of confidence. Shinseki faces numerous calls to step down after complaints about long waiting times for treatment at VA medical facilities in several cities and attempts by VA employees to cover up the delays.
"Gen. Shinseki continues to work this every single day," McDonough said on CBS's "Face the Nation." "And he will continue to work these issues until they're fixed."
Asked if Shinseki had the "full confidence" of the president, McDonough avoided the question, saying only that Obama expected Shinseki to continue working to address the problems.
"The president is madder than hell, and I've got the scars to prove it," he said. "We're going to get to the bottom of those things, fix them and ensure that they don't happen again."
Last week, Shinseki testified before Congress that he was "mad as hell" over reports of excessive waiting times for veterans and falsification of records.
McDonough said the White House has deployed additional staff at the VA to examine whether the problems are a "series of isolated cases or whether this is a systemic issue that we need to address with wholesale reform."
On the same program, American Legion National Commander Daniel Dellinger, who has called for Shinseki to step down, expressed disappointment in the White House response.
"We realize that the administration has done a lot for the veterans, but that isn't the issue," Dellinger said. "The issue is we're having veterans die waiting for the care that they've earned. … And we hold Secretary Shinseki to the highest standards here. He should be coming forward with the same leadership he showed in the military as a four-star general into the VA. And it just hasn't happened."
Cosmic Smudge via Flickr