Obama To Meet Ukrainian PM At White House
@AFP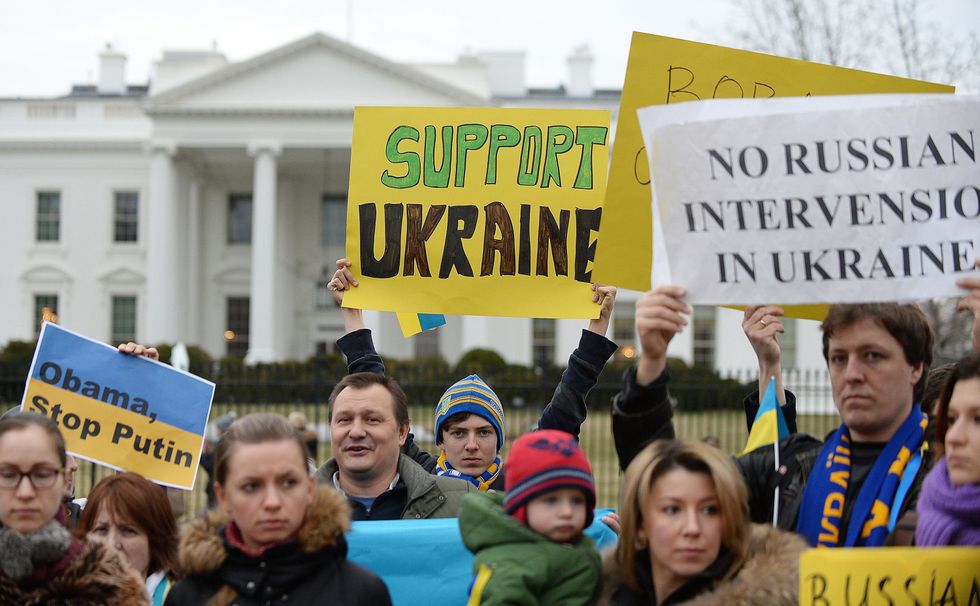 Washington (AFP) – President Barack Obama will meet in Washington this week with Ukraine's interim prime minister, in a show of support amid a tense stand-off with Russia over control of Crimea.
Obama will host crisis talks with Prime Minister Arseniy Yatsenyuk on Wednesday, U.S. Deputy National Security Adviser Tony Blinken said, confirming earlier reports.
"He has invited the Ukrainian Prime Minister to come to the White House on Wednesday to further demonstrate… support," Blinken told NBC television's Meet the Press program.
A White House statement on Sunday said the visit "will highlight the strong support of the United States for the people of Ukraine, who have demonstrated inspiring courage and resilience through recent times of crisis."
The two leaders "will discuss how to find a peaceful resolution to Russia's ongoing military intervention in Crimea that would respect Ukrainian sovereignty and territorial integrity," the White House said.
"They will also discuss support the international community can provide to help Ukraine confront its economic challenges, and the importance of uniting Ukraine and working to fulfill the aspirations of the Ukrainian people as they prepare for May presidential elections."
Yatsenyuk had earlier announced in Kiev that he would travel to the United States, but gave no details of planned meetings.
Blinken said the U.S. leader has been rallying world support for the Kiev's beleaguered fledgling administration and against Russia's incursion into the Ukraine's Crimean Peninsula.
"We've seen the president put together a major international support package. In terms of isolating Russia, what we've seen as a result of the mobilized support is the financial markets in Russia have hit lows, the ruble has hit a low, investors are wondering whether to get involved in Russia because of the instability," Blinken said.
"All of that is exacting a real cost and a real consequence."
He added: "The president has made clear that going forward in coordination with our partners and allies we have in place a mechanism with sanctions to raise the cost significantly.
"But this is really a choice for the Russians to make. They have to decide whether they want to resolve the diplomatically or whether they want to face growing isolation, growing economic cost."
Photo: Olivier Douliery/Abaca Press/MCT