Obama, Netanyahu To Meet March 3
@AFP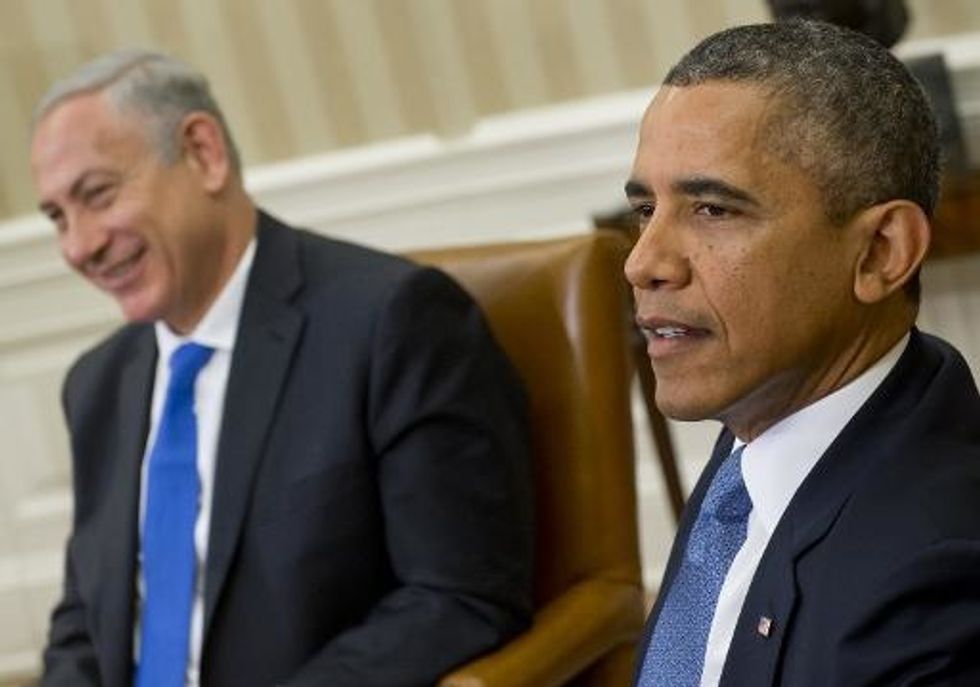 Washington (AFP) – U.S. President Barack Obama will host Israeli Prime Minister Benjamin Netanyahu for talks on Iran and U.S.-Middle East peace moves on March 3, the White House said Wednesday.
Israel had previously announced the Israeli leader would travel to Washington the day before the talks for a visit which also includes a speech to the annual conference of the American Israeli Public Affairs Committee (AIPAC) lobby group.
"The president looks forward to discussing with the prime minister progress in Israeli-Palestinian negotiations, developments in Iran, and other regional priorities," a White House statement said. "Prime Minister Netanyahu's visit is a demonstration of the deep and enduring bonds between the United States and Israel, and our close consultations on a range of security issues."
Obama and Israel have struggled for years to reconcile differing assessments of the moment when Iran's nuclear program becomes a mortal threat.
Their talks will take place as Washington and its global partners seek to turn an interim deal which halted some aspects Tehran's nuclear program in return for a slight easing of sanctions, into a permanent agreement.
AFP Photo/Saul Loeb