Obama 'Not Happy' Over Glitches With Healthcare Website
@AFP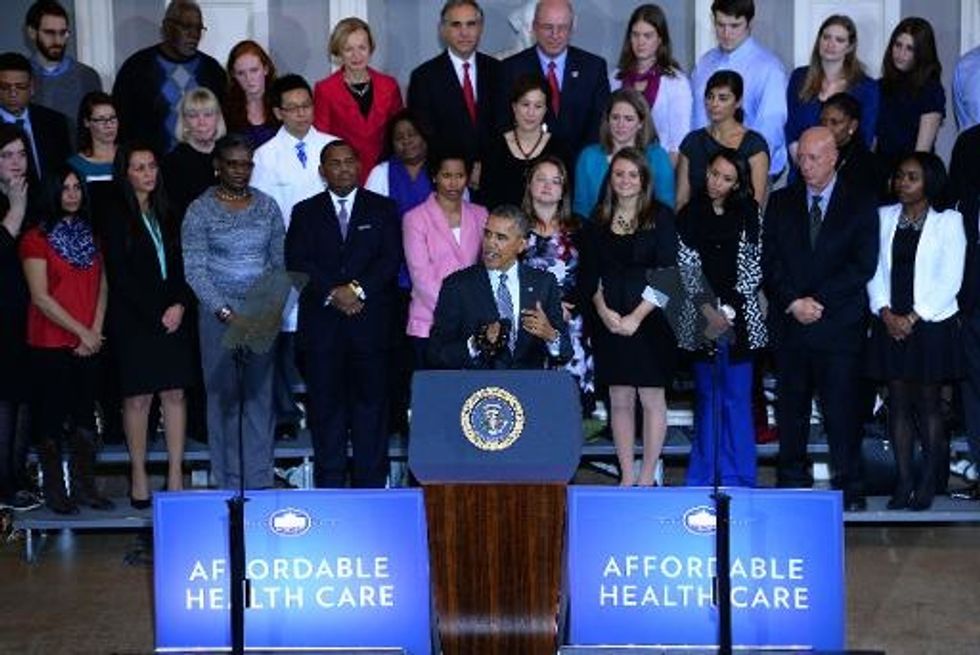 Boston (AFP) – U.S. President Barack Obama said Wednesday he is "not happy" with the glitch-filled rollout out of his health reform program, as he renewed a vow to fix the problems.
"I take full responsibility for making sure it gets fixed ASAP," Obama said at an appearance in Boston. "We're working overtime to improve it every day."
The online exchanges, a key element of the health care law, debuted on October 1. As part of Obamacare, nearly all Americans need to have health insurance by next year or pay a fine.
But the rollout was tarnished by the poor functionality of the HealthCare.gov website, which in the first few weeks prevented many users from enrolling in the insurance plans being offered.
"The deal is good, the prices are lower — but let's face it, we've had a problem. The website hasn't worked the way it is supposed to over these last couple of weeks," Obama said.
"Right now the website is too slow, too many people have gotten stuck. And I'm not happy about it," the president added.
As a consequence, he acknowledged, vast numbers of users have been unable to register and peruse the site or shop for insurance plans, a situation his Republican critics have seized on in recent weeks.
"There is no excuse for it," he said.
Obama came to Massachusetts largely to shine a spotlight on the state-wide health care plan, put together by his 2012 Republican presidential rival Mitt Romney.
Obama pointed to the "early problems" facing the Romney plan's rollout in 2006.
"There were changes that had to be made. Anybody here who was involved in it can tell you that," he said of the Massachusetts plan.
But the low enrollment numbers eventually turned around, something Obama has said he expects will happen with Obamacare as well.
"Today, there is nearly universal coverage in Massachusetts," he said.
"Your law was the model for the the nation's law."