Obama Offered To Help Biden Financially During Son's Illness
@reuters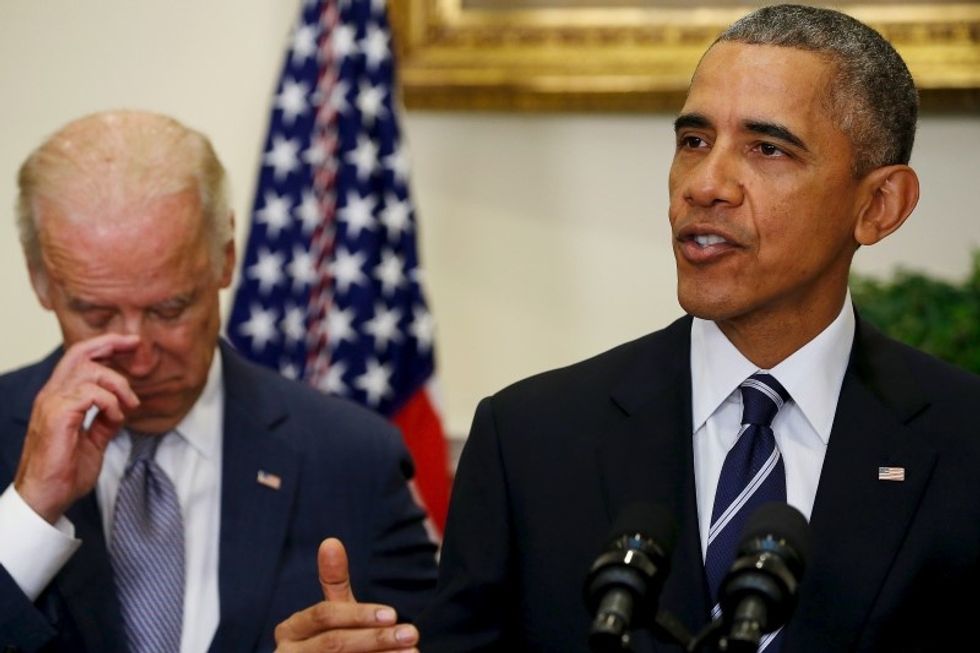 WASHINGTON (Reuters) — Vice President Joe Biden said President Barack Obama offered to give him money to help with expenses while his son Beau was battling cancer.
In an interview broadcast on CNN on Monday, Biden said Obama made the offer during lunch after Biden told him he was considering selling his house to raise funds to help Beau, who died of brain cancer in May 2015 at age 46.
Biden said at the time of the lunch it appeared Beau might have to resign his position as Delaware's attorney general because of the illness.
"My concern is if Beau resigns there is nothing to fall back on, his salary. But I said I worked it out, Jill and I will sell the house and we'll be in good shape," Biden said.
"(Obama) got up and said: 'Don't sell that house. Promise me you won't sell the house,'" Biden said. "(Obama) said, 'I'll give you the money. Whatever you need, I'll give you the money. Don't Joe, Promise me. Promise me.'"
"His love of family and my family, and my love of his family… it's personal. It's family," Biden said.
Biden, 73, announced in October he would not run for president after wrestling with doubts about whether he and his family were ready for a grueling campaign while still mourning Beau's death.
(Clarifies 1st par offer made during Beau's cancer battle)
(Reporting by Eric Beech; Editing by Michael Perry)
Photo: U.S. President Barack Obama (R), flanked by Vice President Joe Biden, delivers a statement at the White House in Washington November 6, 2015. REUTERS/Jonathan Ernst