Obama Optimistic About His Last Two Years In Office, Promises Changes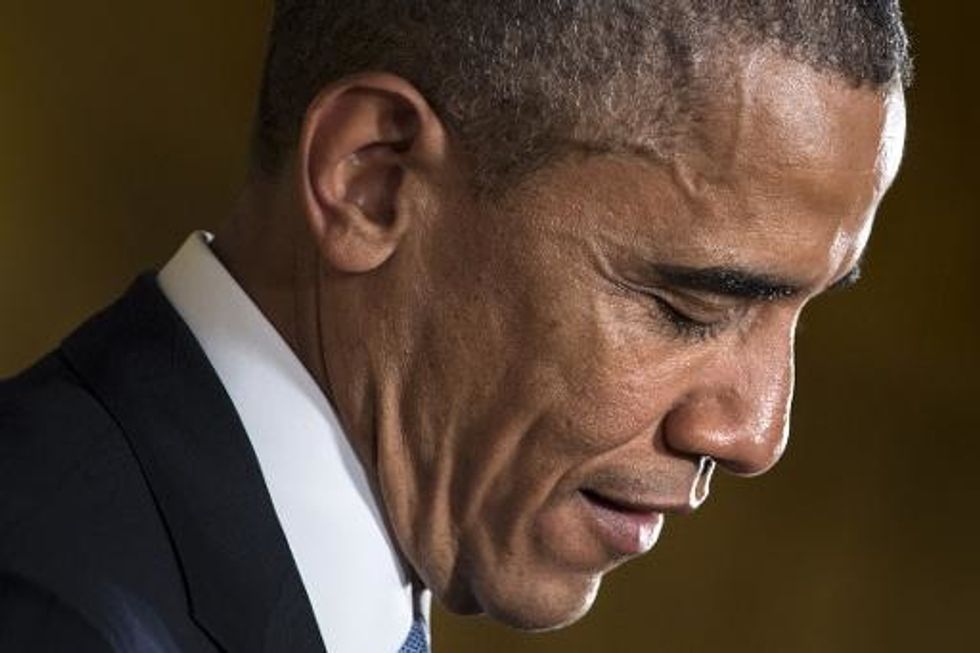 By Lisa Mascaro, Tribune Washington Bureau (MCT)
WASHINGTON — President Barack Obama said Sunday that he understands the frustration of voters who want to see Washington work again, and he would start by taking his long-promised executive action to change immigration laws despite objections from Republicans in Congress.
The president also promised staff changes at the White House and remained optimistic that his remaining two years in office – with a Republican-controlled Congress installed by voters in the midterm elections – would provide an opportunity to continue pursuing the hope-and-change message that first ushered him into the presidency.
"I've got to make this city work better," Obama said in a wide-ranging Oval Office interview on CBS's Face the Nation.
The president acknowledged the Democratic Party's sweeping election losses last week, which many in the party blamed on Obama's low approval rating. "The buck stops here — with me, the buck stops right here, at my desk," he said. "I've got to take responsibility for it."
The president, however, also suggested that Republicans, who will control both the House and Senate in the new year, have been "really stubborn" opponents, and he doubled down on his promise to deliver immigration reforms where House Speaker John A. Boehner and Republicans had failed.
"He couldn't produce his own bill," Obama said of Boehner.
The president plans to use his executive authority to enable as many as 5 million immigrants to remain in the U.S. without fear of deportation, many of them likely to be parents of American citizens. Action is expected by year-end.
Boehner and Sen. Mitch McConnell of Kentucky, the Republican leader, have warned that such a move would "poison the well" for the two sides as Republicans take control in the new Congress. But Obama said in the interview that aired Sunday that Republicans could easily undo his action by passing their own legislation on immigration.
"Their time hasn't run out," Obama said. "If in fact a bill gets passed, nobody's going to be happier than me to sign it."
"They have the ability, the authority, the control to supersede anything I do through my executive authority," Obama said. "Nobody's stopping them."
Obama also said his decision to send an additional 1,500 U.S. troops to Iraq is a chance to help the Iraqi Army go on offense against the Islamic State, beyond what can be accomplished with the U.S.-led campaign of airstrikes.
And the president did not rule out sending more U.S. troops to the region, if needed.
"I'm never going to say never," Obama said.
Looking on the last six years in office, Obama acknowledged the difficulties of his administration even as he touted its accomplishments: an economy that has added more jobs, a lowered unemployment rate and more Americans covered with healthcare.
"I always thought change was going to be hard," he said.
"No matter how frustrating it can sometimes be for any president to deal with an opposition that's pretty stubborn and there are really strong differences, you just have to keep trying."
AFP Photo/Brendan Smialowski