Obama Pitches Help To Ex-Criminals, Draws N.J. Governor's Ire
@reuters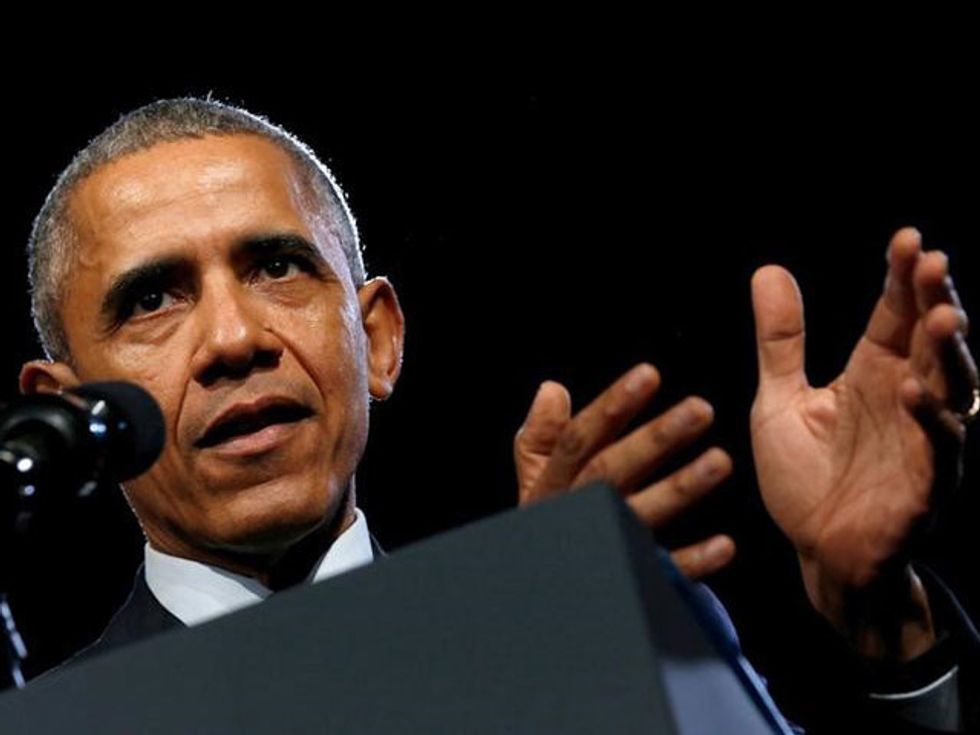 By Jeff Mason
NEWARK, N.J. (Reuters) — President Barack Obama announced new measures to smooth the integration of former criminals into society but his visit to New Jersey on Monday irked the state's governor, a struggling Republican presidential candidate.
Obama, a Democrat who has made criminal justice reform a top priority of his final years in office, praised organizations in Newark for their efforts to help those who have served prison terms to reintegrate into civilian life.
"We've got to make sure Americans who have paid their debt to society can earn their second chance," Obama said in a speech at Rutgers University in Newark, a city of about 280,000 that has grappled for decades with poverty and high rates of violent crime.
Obama said he was banning "the box" that applicants had to check about their criminal histories when applying for certain federal jobs. He praised companies such as Wal-Mart, Target, Koch Industries, and Home Depot for taking similar measures in the private sector. The president noted that Congress was considering similar measures.
But New Jersey Governor Chris Christie, who is failing to gain traction in his bid for the Republican Party's nomination to run for the White House in the November 2016 election, said Obama's policies had hurt police departments nationwide.
"(Obama) does not support law enforcement. Simply doesn't. And he's going to come today to New Jersey in a place where, under my tenure, we have reduced crime 20 percent and reduced the prison population 10 percent," Christie said on MSNBC TV.
"It's a disgrace that he's coming to New Jersey today to take credit for this stuff when he's been someone who's undercut it."
The new steps unveiled by the White House included up to $8 million in federal education grants over three years for former inmates as well as new guidance on the use of arrest records in determining eligibility for public and federally assisted housing.
Obama in July became the first sitting president to visit a federal prison. He has called on Congress to pass legislation to change sentencing laws to help reduce the number of people serving long sentences for non-violent drug crimes.
With only 5 percent of the world's population, the United States accounts for about 25 percent of the world's prison population, according to the American Civil Liberties Union.
Christie's criticism contrasted with his praise for Obama in 2012 when the president visited New Jersey after the damage caused by Hurricane Sandy at the tail end of his election campaign against Republican rival Mitt Romney.
White House spokesman Josh Earnest questioned the reasoning behind Christie's less friendly welcome on Monday.
"Governor Christie's comments in this regard have been particularly irresponsible, though not surprising for somebody whose poll numbers are closer to an asterisk than they are double digits. Clearly this is part of the strategy to turn that around," Earnest said.
(additional reporting by Peter Cooney, Roberta Rampton and Julia Edwards; editing by Grant McCool)
Photo: U.S. President Barack Obama delivers remarks at an International Association of Chiefs of Police (IACP) conference and expo in Chicago October 27, 2015. REUTERS/Jonathan Ernst