Obama: Russia Must Make Syria Comply With Chemical Arms Deal
@AFP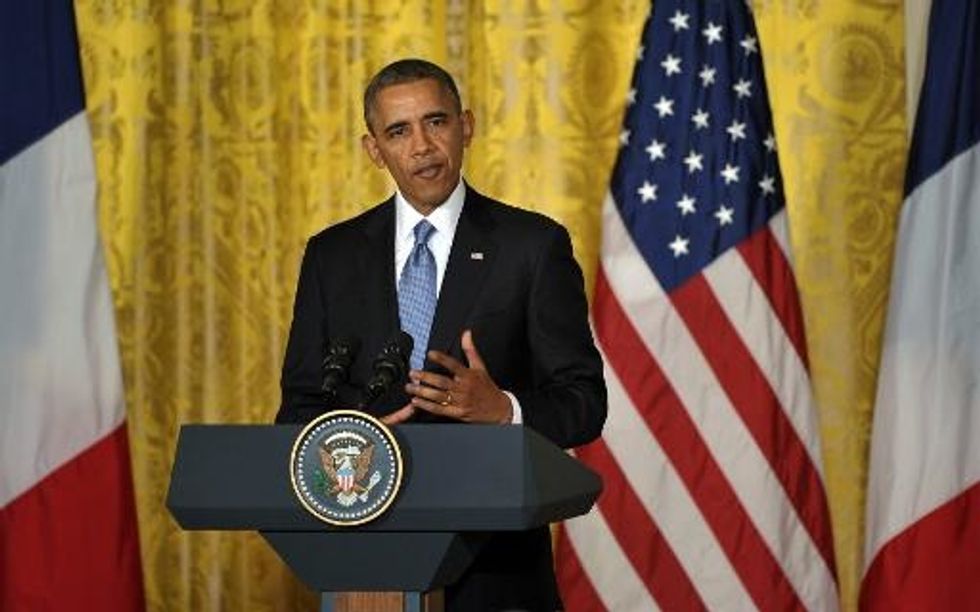 Washington (AFP) – U.S. President Barack Obama said Tuesday that Russia had a "responsibility" to ensure that Syria complies with a deal to hand over its chemical weapons.
Washington has said only limited shipments of chemicals have left the Syrian port of Latakia so far — far less than the 700 tonnes the country was supposed to dispose of by the end of 2013, under a U.S.-Russia brokered agreement.
"Syria must meet its commitments and Russia has a responsibility to ensure that Syria complies," Obama said in a press conference with French President Francois Hollande.
Russian Ambassador to the United Nations Vitaly Churkin said last week that despite rising U.S. reservations, things were "moving along" with the chemical weapons deal.
The UN Security Council last year backed the U.S.-Russian deal to destroy Syria's vast chemical arsenal as a way to avert US strikes threatened after chemical attacks near Damascus that Washington blamed on the regime.
Under the agreement, Syria's entire chemical arsenal is due to be eliminated by June 30.
Western powers accuse President Bashar al-Assad's regime of purposefully delaying the operations, while Syria stresses the challenges it faces in meeting its commitments during a time of war.
AFP Photo/Mandel Ngan