Obama: Russia A 'Regional Power' Losing Influence Because Of Crimea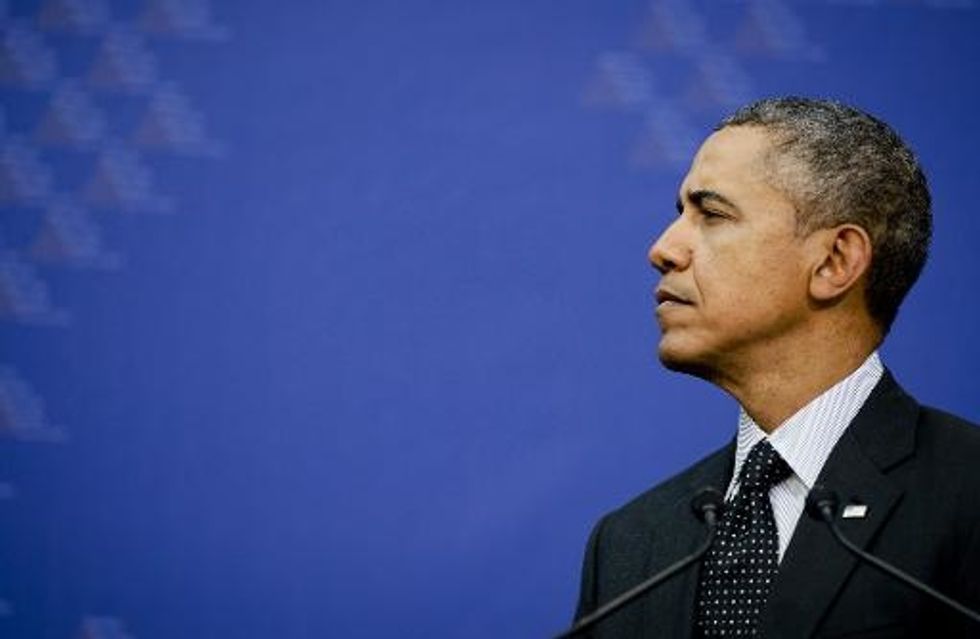 By Kathleen Hennessey and Christi Parsons, Tribune Washington Bureau
THE HAGUE, Netherlands — President Barack Obama disputed the idea that Russia is the United States' No. 1 geopolitical foe, dismissing Moscow as a "regional power" and arguing that the invasion of Crimea "indicates less influence, not more."
A greater threat to American national security is the prospect of a "nuclear weapon going off in Manhattan," Obama said as he brushed off a question about whether Republican Mitt Romney had been prescient in his campaign-season warnings about Russian power.
Speaking Tuesday at a news conference ending a nuclear security summit, Obama conceded that Russia is unlikely to leave Crimea, which it seized from Ukraine, any time soon.
"There's no expectation that they will be dislodged by force," Obama said. "So what we can bring to bear are the legal arguments, the diplomatic arguments, the political pressure, the economic sanctions that are already in place, to try to make sure that there's a cost to that process."
But he sought to rebut criticism that U.S. influence around the world has diminished under his watch. Although his warnings about Syria and Russia have gone unheeded, Obama argued, no American president has gotten his way on everything.
The world has "always been messy," he said, but the U.S. continues to be able to lead its allies and "mobilize the international community around a set of principles and norms."
The president's remarks capped a meeting of more than 50 world leaders that focused on initiatives to lock down and dispose of dangerous nuclear materials. The meeting has been overshadowed by the crisis in Ukraine and Obama's efforts to persuade Europe to take a harder line against Russian President Vladimir Putin.
On Monday, leaders of seven of the world's biggest economies suspended their dealings with Russia through the Group of Eight forum. The leaders also threatened broad economic sanctions if Russia escalates the Ukraine crisis further, a warning the U.S. had urged leaders to state clearly.
In the news conference, Obama insisted that his efforts on that front have not been hampered by tensions stemming from revelations about U.S. spying tactics. The National Security Agency's surveillance has become an "irritant" with European allies but does not define the relationships, Obama said.
Obama conceded that some international crises he has tried to stop have persisted, particularly the civil war in Syria. But he disputed the idea that his unwillingness to attack Syria militarily had telegraphed weakness to the rest of the world.
"There are going to be moments where military action is appropriate," he said. "There are going to be some times where that's not in the national security interests of the United States or some of our partners, but that doesn't mean that we're not going to continue to make the effort, or speak clearly about what we think is right and wrong. And that's what we've done."
AFP Photo/ Robin van Lonkhuijsen