Obama Says No Decision Yet On Arming Ukraine
@AFP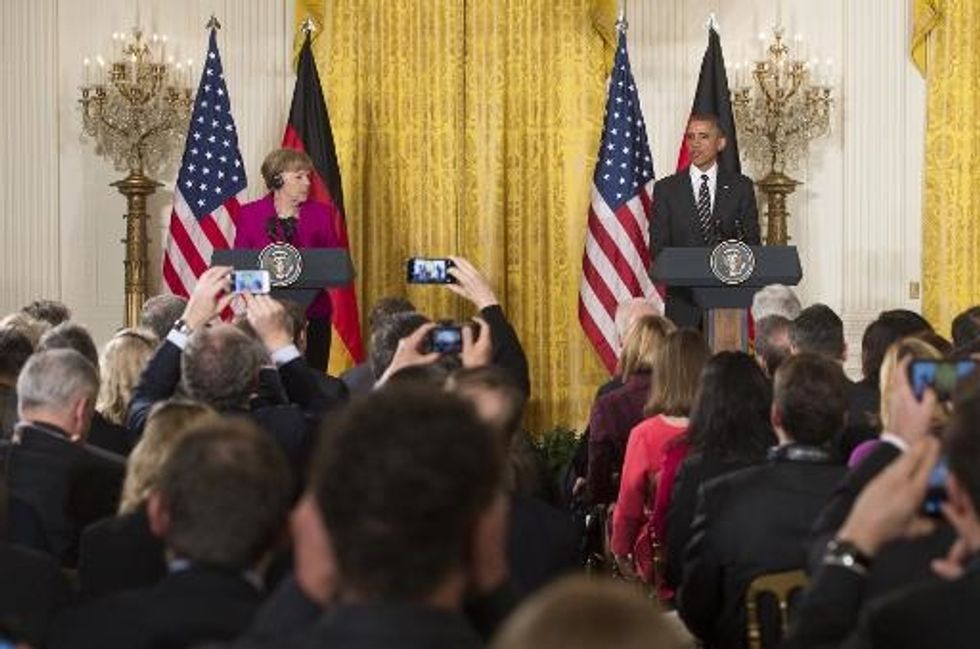 Washington (AFP) – U.S. President Barack Obama said Monday that he had not yet decided whether to send weapons to Ukraine to help Kiev in its battle with pro-Russian separatists.
"The possibility of lethal defense is one of those options that's being examined. But I have not made a decision about that yet," Obama told a joint press conference with German Chancellor Angela Merkel.
Obama also said the United States had no desire to "weaken" Russia, but the West had to impose a cost for Moscow's aggression in Ukraine.
"We are not looking for Russia to fail and (be) weakened," Obama said.
But "in the face of this aggression and these bad decisions, you know, we can't simply try to talk them out of it. We have to show them that the world is unified and imposing a cost for this aggression," he added.
This story has been updated.
Photo: U.S. President Barack Obama and German Chancellor Angela Merkel hold a joint press conference at the White House in Washington, DC on February 9, 2015 (AFP/Saul Loeb)