Obama Says U.S. Backs Ukraine Fight Against Pro-Russia Separatists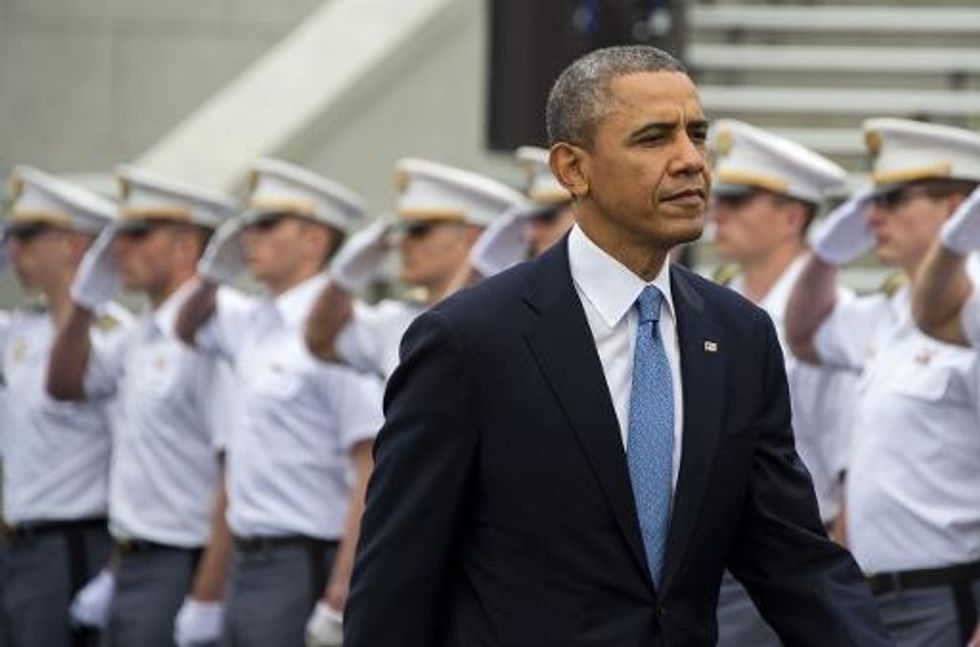 By Kathleen Hennessey, Tribune Washington Bureau
WARSAW, Poland — Pledging support for a new and fragile government, President Barack Obama told Ukraine's president-elect Wednesday that the U.S. will continue to back Kiev's fight against separatists.
"The United States is absolutely committed to standing behind the Ukrainian people, not just in the coming days and weeks but in the coming years," Obama said after a private meeting with Petro Poroshenko in Warsaw.
Obama announced a new chunk of nonlethal military aid for Ukraine — $5 million for the provision of body armor, night-vision goggles and communications equipment.
Poroshenko, a billionaire chocolate magnate and politician, was elected last month in Ukraine's first elections since a rebellion ousted the country's pro-Russia president in February. He is slated to be sworn into office on Saturday, assuming control of a government still battling militias seeking to follow their Crimean neighbors in joining Russia.
Poroshenko, Obama and other Western leaders have blasted the Kremlin as fueling the push for secession.
Even as the violence continues, Poroshenko is trying to stabilize the cash-strapped government in Kiev. The oligarch has pledged to work with the U.S. and European Union officials on political and economic reforms, including anti-corruption measures and energy reforms. The U.S. Congress approved a $1-billion aid package in April, but Ukrainian officials have pushed for more assistance, including military aid.
The leaders met on Obama's second day of a four-day tour of Europe.
AFP Photo/Jim Watson