Obama Seeks Reset In Revisit To India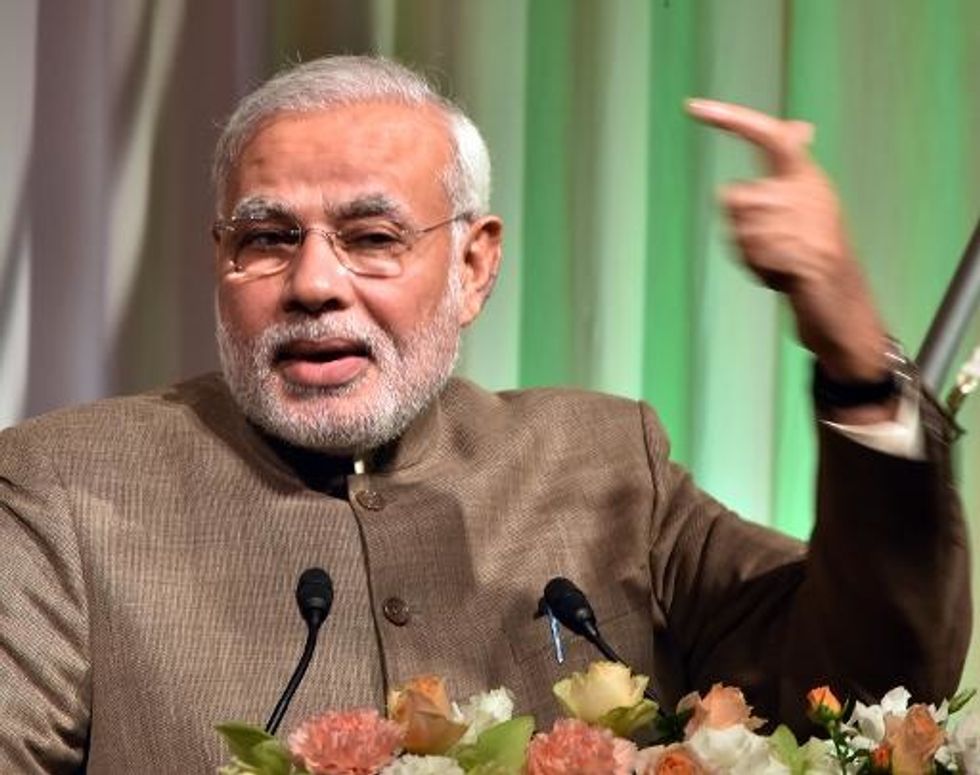 By Anita Kumar, McClatchy Washington Bureau (TNS)
WASHINGTON — Things seemed to be going great in 2008 when the United States and India signed a landmark nuclear deal that was to bring tens of billions of dollars and thousands of jobs to the U.S.
It never happened.
India passed a liability law that halted nuclear business investments before they even started. Relations soured more as the U.S. named India rival Pakistan as an ally. An Indian diplomat was arrested in New York. Documents released by leaker Edward Snowden showed the National Security Agency authorized spying on Indian officials.
"The relationship drifted," said Michael Kugelman, senior program associate for South and Southeast Asia at the Woodrow Wilson International Center for Scholars.
Now, with an opening to restore relations with new Prime Minister Narendra Modi, Obama travels to India on Sunday for a three-day trip. He will become the first American president to visit India twice during his presidency.
"I know many of you have heard talk about the promise of this relationship for many years," Secretary of State John Kerry said in India last week. "I've heard it myself. But the fact is that now it is really being implemented."
Obama, accompanied by the first lady, will be official guest Monday at Republic Day, a national holiday marking the adoption of the constitution in 1950 that is celebrated with a parade through the streets of New Delhi complete with military tanks and kitschy floats. No U.S. president has even served as the official guest.
The invitation from the Indian government took the White House by surprise.
"There's a great affinity between the United States and India and our people," Deputy National Security Adviser Ben Rhodes said this week.
"But there's also a history that is complicated and that would have made it seem highly unlikely that a U.S. president would be sitting with India's leaders at their Republic Day ceremony as chief guest . . . over the course of the recent decades," he said.
Behind closed doors, Obama and Modi are expected to talk a new defense agreement, climate change, trade, the Islamic State terrorist group, Afghanistan, even Mars exploration.
Obama will be joined by a small delegation from Congress including Sen. Mark Warner (D-VA), co-chairman of the Senate's Indian caucus, and Rep. Ami Bera (D-CA), the only Indian American in Congress. A large group of American business leaders also is accompanying Obama.
Warner attributed in part the U.S.'s desire to renew ties to India to the nearly 3 million Indian Americans, among the best-educated and highest-paid group of migrants in the U.S., or what he calls "the practical reality of the amazing power and entrepreneurial spirit of the Indian America diaspora."
Obama has attempted numerous times to pivot to Asia, often distracted by other hot spots, from the ongoing battles in Iraq and Syria to Russian aggression in Ukraine.
But administration officials said Obama has remained convinced of the importance of good relations with India, the world's second-most populous country with more than 1.2 billion people, a growing economy and middle class and a recent interest in playing a larger role in Asia and across the globe. It not only is important for the United States on a variety of issues, it sits strategically next to Pakistan and China.
In addition to his meetings and attendance at the parade, Obama will visit a memorial to Mahatma Gandhi and tour the Taj Mahal.
India and the United States didn't have much of a relationship during the Cold War, when India was closer to the former Soviet Union.
But things improved, reaching an apparent peak in October 2008 when the two countries hailed a breakthrough agreement permitting civilian nuclear trade for the first time in three decades. It called for U.S. companies to sell nuclear fuel, technology and reactors to India for energy use while India opened 14 civilian nuclear facilities to international inspection.
The promise of that relationship remained after Obama was sworn into office in 2009. India's former prime minister was the guest at the Obama administration's first state dinner, and the president endorsed India's desire for a permanent seat on an expanded U.N. Security Council while on a trip to India in 2010.
Then the relationship began to crumble.
India passed the liability laws in 2010 that left suppliers, not operators, accountable for damages resulting from accidents at nuclear facilities. U.S. companies lost interest in investing in India. Obama became preoccupied with the war in Afghanistan, which put his administration closer to Pakistan.
Also, India was angered after it found out that Modi's Bharatiya Janata Party was among the political groups that the NSA received authority to spy on. And an Indian diplomat, Devyani Khobragade, made international headlines when she was arrested for making false statements on a visa application for her housekeeper and subjected to a body-cavity search.
The White House's attitude changed after Modi was elected in a landslide in May 2014. He is enormously popular for trying to streamline the country's notoriously corrupt and cumbersome bureaucracy and reinvigorate a sluggish economy through international investment. He's even expressed openness to changing the liability laws.
"He immediately is prepared to engage the United States in a bigger way than I think most of us had envisioned just days prior to the election," said Rick Rossow, the Wadhwani Chair in U.S.-India Policy Studies at the Center for Strategic and International Studies.
In addition, the two feel some kinship. Modi, a former tea salesman, and Obama, a black man raised in a broken home, took unlikely paths to their success. They both ran unprecedented campaigns and faced enormous expectations about their elections.
After Modi's election, Obama quickly dispatched top officials to India and nominated the first Indian American as ambassador to India. Relations have improved dramatically, though tensions remain. India's top concern is Pakistan's influence in the region now that the U.S. is leaving Afghanistan.
"Even when things are looking good, it has been challenging," Kugelman said. "I don't see that changing soon."
AFP Photo/Yoshikazu Tsuno