Obama To Speak After Meeting On Veterans Hospital Scandal
@AFP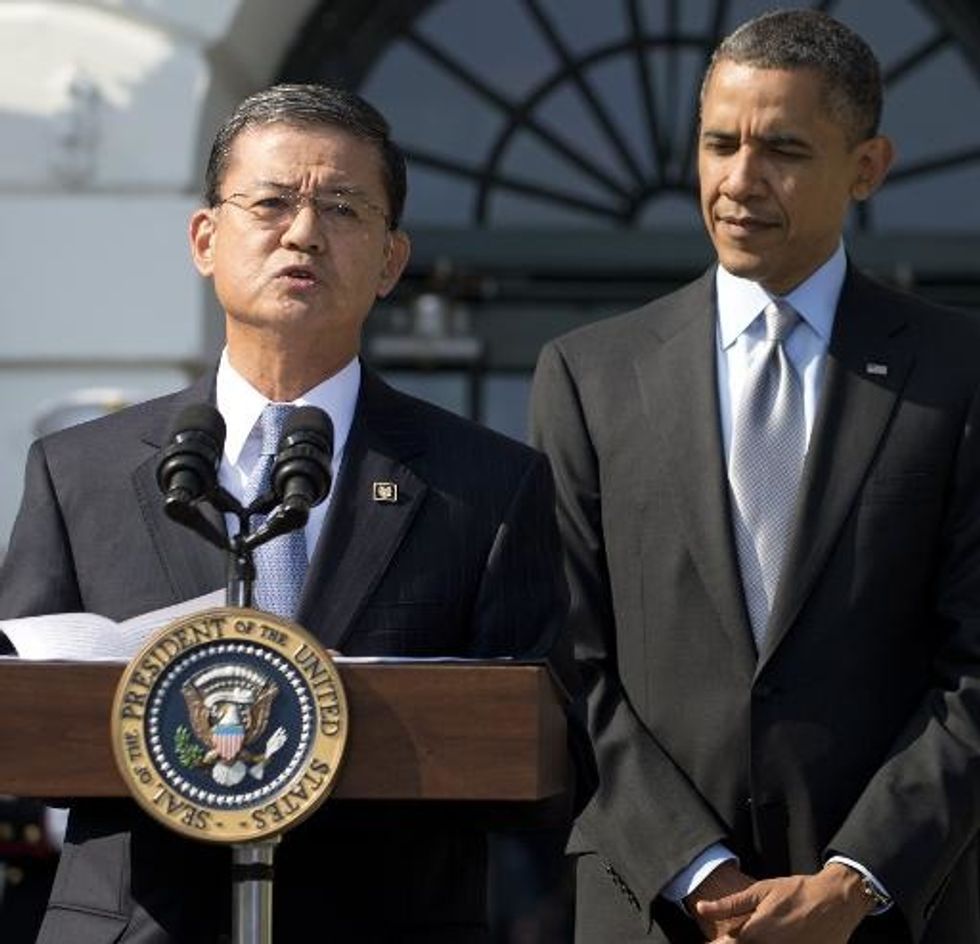 Washington (AFP) – President Barack Obama will speak at 10:45 am Wednesday after a meeting on a scandal over delays in medical treatment at U.S. military veterans' hospitals, the White House said.
Obama was to meet beforehand with Veterans Affairs Secretary Eric Shinseki over the mounting controversy at the hospital system run by his department.
Veterans have had to wait months to see a doctor at some hospitals, and allegations have arisen that administrators at a VA hospital in Phoenix, Arizona, covered up the delays there.
As many as 40 patients were reported to have died while waiting to be seen by a VA doctor.
Republicans have called for Shinseki, a retired general and Vietnam War veteran, to resign.
Obama has assigned a close aide, Deputy Chief of Staff Rob Nabors, to investigate. Nabors was to attend Obama's meeting with Shinseki, who has held the VA post since 2009.
AFP Photo/Saul Loeb
Want more Veterans Affairs news? Sign up for our free daily newsletter.