Obama Speaks With Merkel After Spy Row
@AFP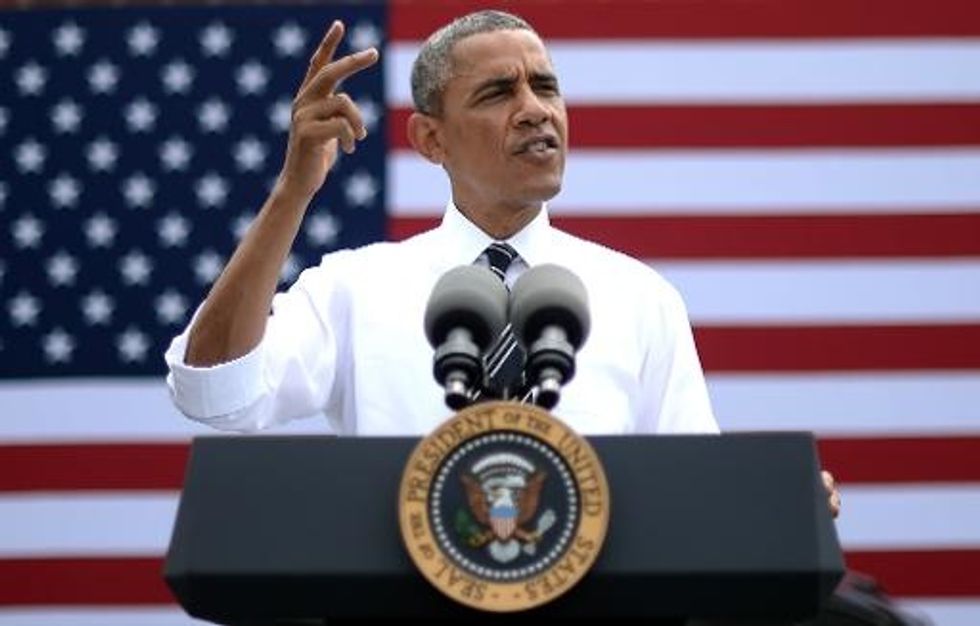 Washington (AFP) — President Barack Obama spoke to Chancellor Angela Merkel for the first time since a row over U.S. spying prompted Germany to turf out the CIA station chief in Berlin.
The White House gave away little of the conversation about the latest espionage scandal to rock the crucial relationship between the US president and Europe's most powerful leader.
A statement said that Obama and Merkel "exchanged views on U.S. -German intelligence cooperation, and the President said he'd remain in close communication on ways to improve cooperation going forward."
Obama and Merkel have forged a firm working relationship, but successive revelations about U.S. spying and surveillance have strained U.S.-German ties and put the German leader under intense political pressure at home.
The call came on the eve of a meeting of European Union leaders in Brussels which will consider toughening sanctions on Russia over what the West sees as destabilizing behavior in Ukraine.
The statement said neither leader had seen Russia take steps to stem the flow of weapons across the border of eastern Ukraine, or steps by Moscow to de-escalate the situation or to persuade separatists to lay down their arms.
Washington signaled on Tuesday that it would consider going ahead with its own new measures against Moscow should Europe remain reluctant to move forward.
A source in Brussels told AFP meanwhile that it was possible that the EU could decide to toughen measures against Moscow on Wednesday.
– Double agents –
Reports that two German government employees were being investigated amid claims they were double agents for the CIA rattled U.S.-German relations, which had barely recovered from claims that the U.S. National Security Agency (NSA) had tapped Merkel's cellphone.
The row over espionage first erupted last year over revelations by fugitive US intelligence leaker Edward Snowden that the NSA was conducting massive Internet and phone data sweeps, including in Germany.
AFP Photo / Jewel Samad
Interested in world news? Sign up for our daily email newsletter!