Obama: 'The Middle Class Will Always Be My Number One Focus'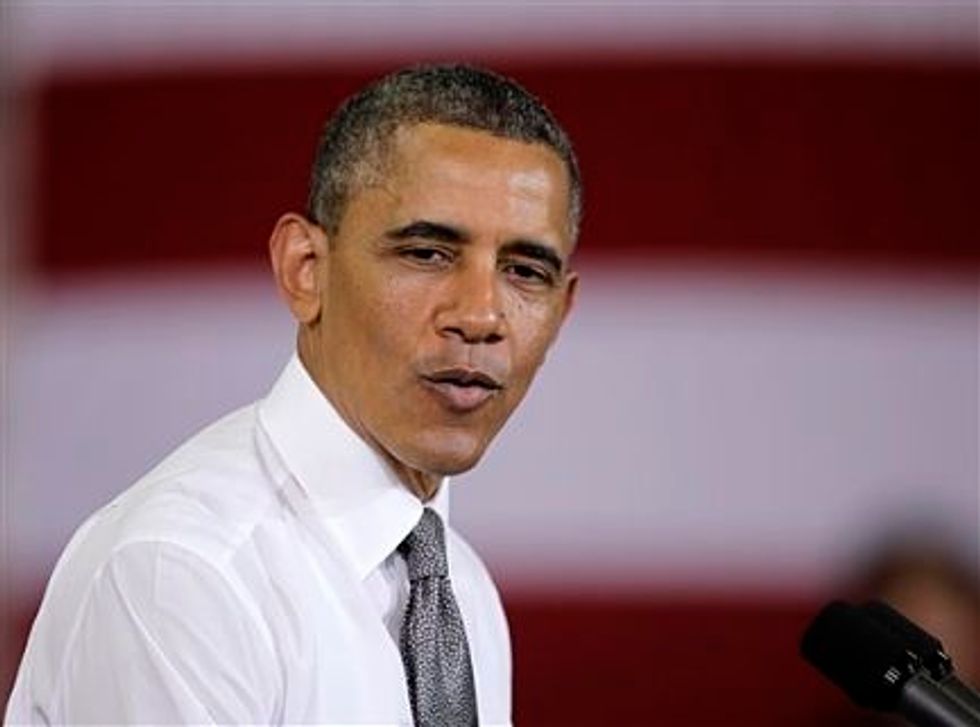 President Barack Obama promoted his economic agenda during a Friday afternoon speech in Baltimore, Maryland, on the latest stop of his "Middle Class Jobs and Opportunity Tour."
Obama, whose second term has been dominated by gun and immigration reform efforts, has recently begun to re-emphasize the economic priorities that he laid out in his State of the Union address. Today's speech in Baltimore highlighted the president's goals of job creation and infrastructure improvements.
"The middle class will always be my number one focus. Period. Your jobs. Your families. Your communities," President Obama told the crowd at Elliot Dredges, a company that makes equipment for underwater excavataion.
After praising Governor Martin O'Malley for helping Maryland win back "almost 100 percent" of the jobs that it lost during the recession, the president insisted that the economy is making similar strides on the national level.
"We're now poised for progress but our work is not done and our focus cannot drift," Obama declared. "We've got to stay focused on our economy and putting people back to work and raising wages and bringing manufacturing back to the United States of America."
Obama went on to call for $50 billion in new infrastructure spending, the majority of which would go towards urgent repairs. He did acknowledge that the Republican-controlled House of Representatives seems unlikely to deliver the funding without significant pressure, however.
"We've had a little difficulty getting our Republican friends to work with us to find a steady funding source. I know, it's surprising isn't it?" Obama said sarcastically.
Earlier in the speech, Obama took another dig at Congress — this time for its eagerness to tie the White House to several "scandals" with varying degrees of legitimacy.
"I know it can seem frustrating sometimes when it seems like Washington's priorities aren't the same as your priorities," Obama told the crowd. "I know it often seems like folks down there are more concerned with their jobs than with yours."
"Others may be focused on chasing every fleeting issue that passes by, but the middle class will always be my number one focus," the president added.
In addition to his speech at Elliot Dredges, Obama toured an elementary school and is scheduled to visit a community center before leaving Baltimore. This was the second leg of the Middle Class Jobs and Opportunity tour; one week ago Obama pitched his economic plan in Austin, Texas.
President Obama's full speech can be seen here.
Photo credit: AP/Luis M. Alvarez