Obama Threatens To Veto Any New Iran Sanctions Bill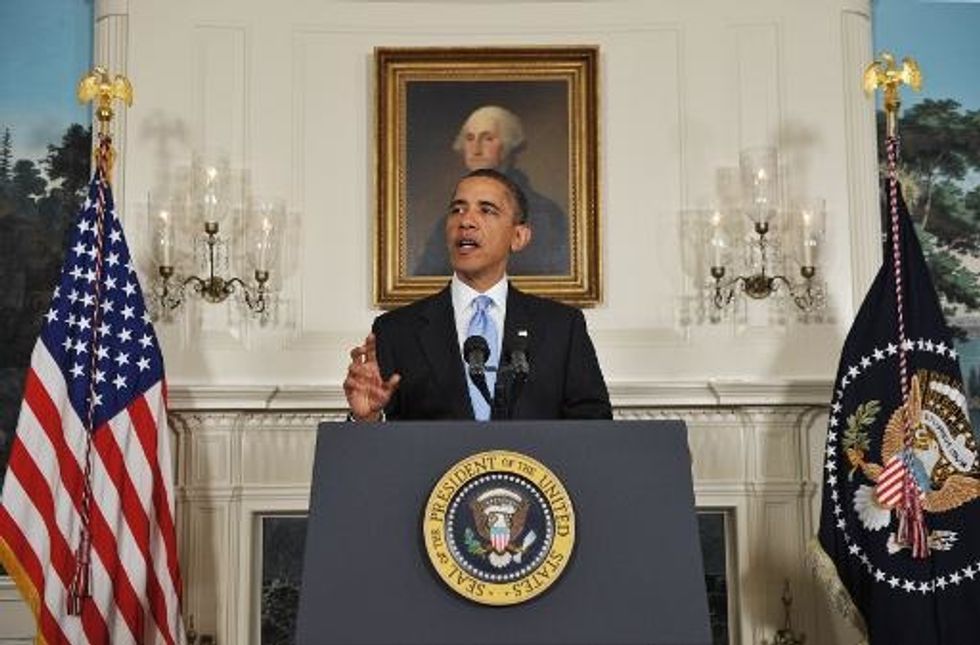 Washington (AFP) – U.S. President Barack Obama made a powerful plea Tuesday to give diplomacy a chance to resolve a decade-old standoff with Iran over its nuclear program, as he vowed to veto any new sanctions bill.
Addressing foreign policy in the annual State of the Union speech, he also warned that "the fact is, that danger remains" and the United States had "to remain vigilant" in face of changing global threats.
"While we have put Al-Qaeda's core leadership on a path to defeat, the threat has evolved, as Al-Qaeda affiliates and other extremists take root in different parts of the world," Obama told U.S. lawmakers.
"But I strongly believe our leadership and our security cannot depend on our military alone," he said.
"As commander-in-chief, I have used force when needed to protect the American people, and I will never hesitate to do so as long as I hold this office," he warned.
"But I will not send our troops into harm's way unless it's truly necessary."
In November, Tehran struck an interim deal struck with six global powers, under which Iranian leaders agreed to scale back their uranium enrichment in return for sanctions relief.
"It is American diplomacy, backed by pressure, that has halted the progress of Iran's nuclear program – and rolled parts of that program back – for the very first time in a decade," Obama said.
Thanks to the six-month accord, the Islamic republic has begun eliminating its stockpiles of enriched uranium, has agreed to daily inspections and is not installing advanced centrifuges, he said.
"With our allies and partners, we're engaged in negotiations to see if we can peacefully achieve a goal we all share: preventing Iran from obtaining a nuclear weapon," he stressed.
But he warned that negotiations for a comprehensive deal, due to start in New York next month,"will be difficult. They may not succeed."
Answering criticism from some lawmakers about negotiating with Iran, Obama said the U.S. was "clear-eyed" and any deal would not be based merely on trust but on verifiable actions.
"The sanctions that we put in place helped make this opportunity possible. But let me be clear: if this Congress sends me a new sanctions bill now that threatens to derail these talks, I will veto it.
"For the sake of our national security, we must give diplomacy a chance to succeed," Obama said.
He also weighed in on the political upheavals in Ukraine, which has been rocked by weeks of pro-democracy protests leading Tuesday to the resignation of the government.
"In Ukraine, we stand for the principle that all people have the right to express themselves freely and peacefully, and have a say in their country's future," the U.S. president said.
AFP Photo/Mandel Ngan