Obama To Boston: 'Your Country Is With You' [VIDEO]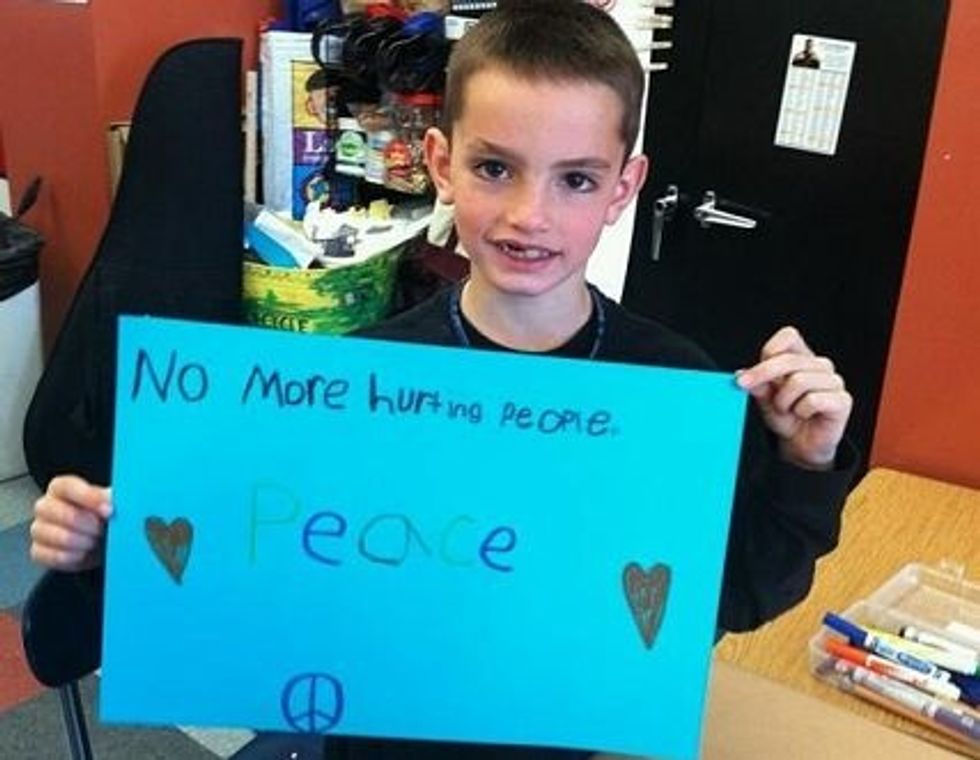 President Obama told the people of Boston that the nation stands with them as they recover from the bombing Monday that left three dead and more than a hundred wounded.
"Your country is with you," he said during an interfaith service at the Cathedral of the Holy Cross on Thursday. "We will all be with you as you learn to stand and walk and, yes, run again. Of that I have no doubt. You will run again. You will run again because that's what the people of Boston are made of."
The president's comforting and powerful speech was preceded by statements from local clergy and Massachusetts governor Deval Patrick, who highlighted the region's key role in this country's history with the words, "Massachusetts invented America."
After honoring Boston's unique role in welcoming students from around the world, the president noted the role the city played in his and his wife's story — both he and the future First Lady attended Harvard across the river in Cambridge, and Obama delivered his historic keynote address at the 2004 Democratic National Convention in Boston.
Obama then commemorated each of the lives lost in the bombing, offering prayers to the Campbell, Lu and Richard families. Quoting a sign made by Martin Richard, the 8-year old Dorchester boy who died in the blast, the president said, "No more hurting people. Peace."
He paid tribute to the city's heroic response to the bombing and said that in those selfless actions, Bostonians gave each other the faith to carry on. "On that toughest mile, just when we think that we've hit a wall, someone will be there to cheer us on and pick us up if we fall. We know that," he said.
The president concluded the speech with a vow that brought the crowd to its feet.
"And this time next year, on the third Monday in April, the world will return to this great American city to run harder than ever and to cheer even louder for the 118th Boston Marathon," he said, as applause rang throughout the cathedral. "Bet on it."