Obama To Meet Lawmakers, Spy Chiefs On NSA Surveillance
@AFP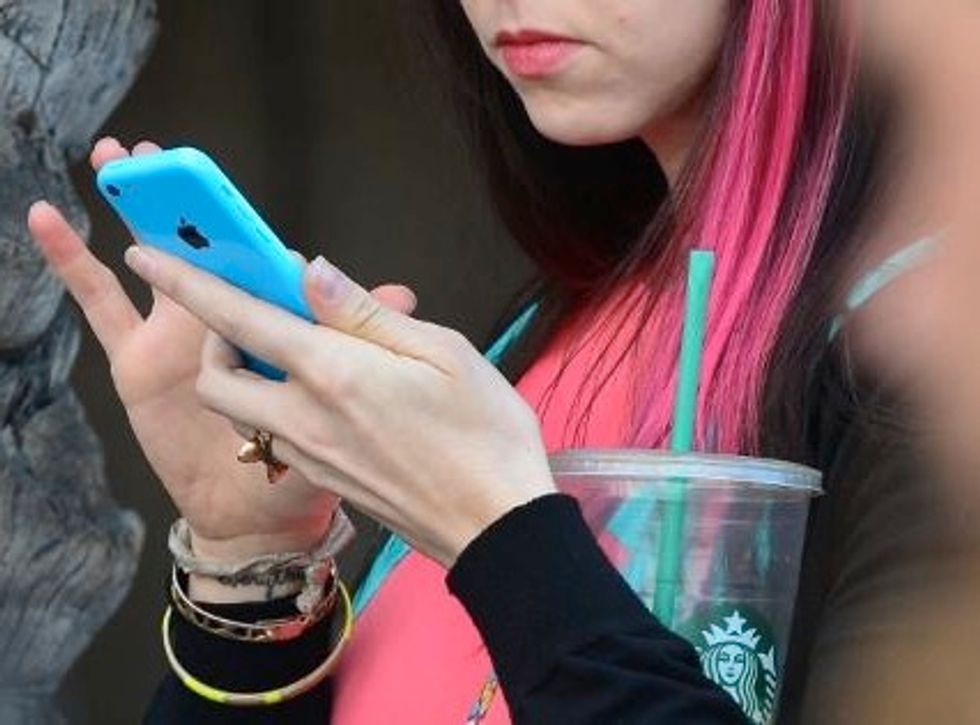 Washington (AFP) – President Barack Obama is stepping up consultations with the intelligence community this week, as he finalizes a decision on reining in U.S. spy agencies over mass phone-data sweeps.
Aides say that Obama spent considerable time during his recent vacation in Hawaii mulling new constraints on U.S. security agencies in the wake of revelations of mass snooping by fugitive intelligence agency contractor Edward Snowden.
Obama will meet lawmakers charged with overseeing U.S. espionage agencies and top intelligence figures as he prepares to unveil his plans in a speech to the American people, who have been spooked by the scope of surveillance programs.
The White House said that the president would meet "leaders of the intelligence community" on Wednesday, and will also consult members of the Privacy and Civil Liberties Oversight Board, a watchdog agency set up by Congress.
On Thursday, the president will call senior members of congressional committees overseeing intelligence to the White House, National Security Council spokeswoman Caitlin Hayden said.
Congressional sources said that lawmakers present would include Democrat Patrick Leahy, who chairs the Senate Judiciary Committee, and his Republican opposite number Chuck Grassley. Democrat Dianne Feinstein and Republican Saxby Chambliss, the top figures on the Senate Select Committee on Intelligence, will also be there.
Sources also said that Democratic Senator Mark Udall, who has been a vocal critic of the NSA's activities would be at the meeting.
Obama is also expected to meet other advocates on either side of the argument over the balance between America's security and the privacy of individuals caught up in massive data mining and phone-information sweeps by the National Security Agency (NSA).
The president will deliver his conclusions in a speech within weeks, and definitely before his annual State of the Union Address, which is scheduled for January 28.
A review panel tasked by Obama with looking at reforms of the intelligence community came up with 46 recommendations in a report issued in December, among them scaling back NSA activities to restore public trust.
The report included calls to end the agency's power to collect and store Americans' phone records.
The group also called for curbs on the NSA's ability to ask technology firms to insert back doors to software that allow it to access encrypted communications.
The panel also said the NSA should do more to inform the public and lawmakers about the extent of its surveillance.
Obama has hinted that he may be in favor of continuing the mass collection of phone data — but that the billions of items of material should be held by communications firms or a third party and not the NSA.
U.S. spies would have to petition a special intelligence court for access to specific data, which the intelligence community says is vital to piecing together links between suspected terrorists.
Senior Obama aides also said Tuesday that there had been no change in the president's position that Snowden should return to the United States from his temporary exile in Russia to face justice.
Debate over Snowden's fate intensified last week when The New York Times published an editorial calling Snowden a whistle blower who deserved some kind of plea bargain or clemency after exposing abuses by the U.S. government.
In December, Obama said that Snowden's disclosures about NSA activities, carried by several newspapers, had done "unnecessary damage" to the U.S. intelligence community and American diplomacy.
AFP Photo/Frederic J. Brown