Obama: U.S. To Aid Unaccompanied Children Arriving From Mexico
@AFP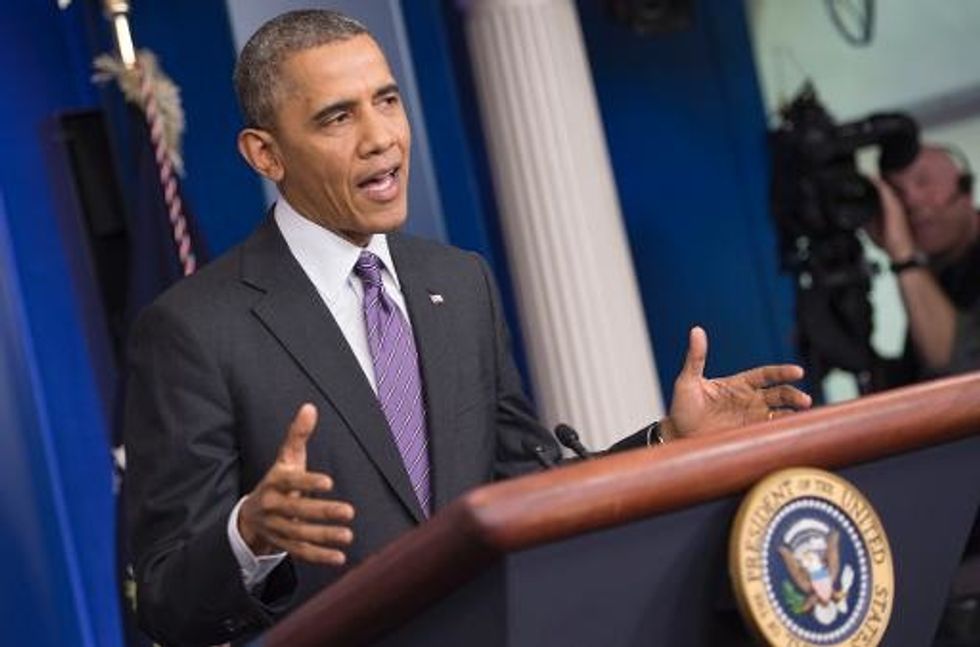 Washington (AFP) – President Barack Obama on Monday said his administration would provide special assistance to children arriving to the U.S. alone after making the treacherous overland journey from Mexico.
In response to what he called an "urgent humanitarian situation," Obama ordered federal departments to coordinate relief for the unaccompanied children, including medical care, housing and efforts to reunite them with their parents.
He said the effort would be led by his Homeland Security Secretary Jeh Johnson.
Cecilia Munoz, the top White House domestic policy advisers, said that the number of children apprehended along the border had "increased substantially" over the past month, particularly in Texas.
"These are children from Central American countries, and they are crossing the border alone," she said.
Munoz said the uptick in the number of children fleeing Central America was the result of "economic conditions in those countries, increase of violence in those countries, as well as desire to be reunited with their families in the U.S."
She added that in contrast to past years, the Central American children arriving to the US "include more girls than we have seen in previous years, and more children under the age of 13."
AFP Photo/Jim Watson