Obama: U.S. To Impose New Sanctions On Russia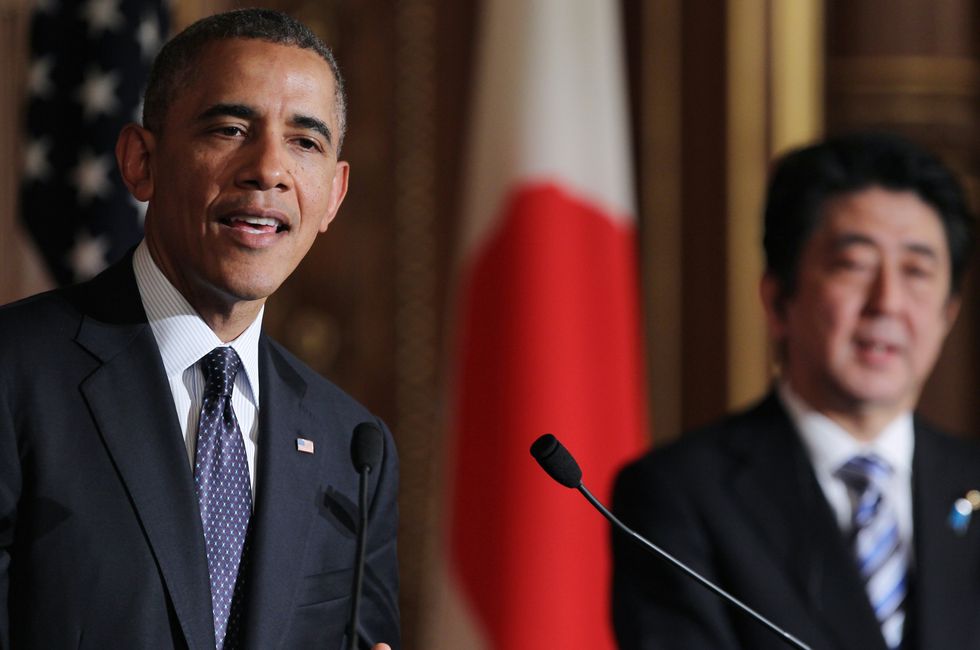 By Christi Parsons, Tribune Washington Bureau
MANILA, Philippines — President Barack Obama on Monday announced the U.S. would impose a new round of sanctions on individuals and companies in Russia in an effort to get President Vladimir Putin to "walk the walk and not just talk the talk" of deescalating the crisis in Ukraine.
Obama said the sanctions will focus on "some areas of high-tech defense exports" to Russia that the U.S. considers out of bounds in the current climate of tensions.
The U.S. goal is "not to go after Mr. Putin personally," Obama told reporters in a press conference during a state visit here. "The goal is to chance his calculus."
If Russian aggression continues in Ukraine, Obama said, the next step could be more broad-based sanctions aimed at Russian business sectors starting with the banking and defense industries.
The names of the sanction's targets are expected to come later on Monday when the Treasury, State and Commerce departments announce details of the new round of penalties.
The latest round of sanctions follows a weekend rise in tensions in eastern Ukraine, where pro-Russia rebels on Sunday paraded Western military observers as hostages. Militants denounced the legitimacy of the Ukrainian government in Kiev and demanded a referendum on the future of the southeast Ukrainian region of Donetsk.
Exasperated by Putin's refusal to fulfill his promise to try and deter the rebels' threats, the Obama administration spent the weekend preparing a new set of sharper sanctions while Obama continued his current trade and security mission to Asia. Administration officials say they are working to build international support for a possible move from sanctions on individuals to more sweeping sanctions on whole sectors of the Russian economy.
Besides burdening Russia, such sanctions would have a harsh effect on the U.S. and Europe, possibly resulting in layoffs in the affected industries, officials said. Obama has been reluctant to publicly make that threat.
But after a meeting with Philippine President Benigno S. Aquino III on Monday, Obama told reporters that sectoral sanctions could be coming down the pike.
The government in Kiev has "operated in good faith," Obama said, while the international community has "not seen comparable efforts by the Russians."
The new sanctions are the "next stage in a calibrated effort to change Russia's behavior," Obama said. If it doesn't work, he said, then sectoral sanctions could be the "next step."
Junko Kimura-Matsumoto/Jana Press/Zuma Press/MCT