Obama: U.S. Will Make Immigration 'More Fair And Just'
@AFP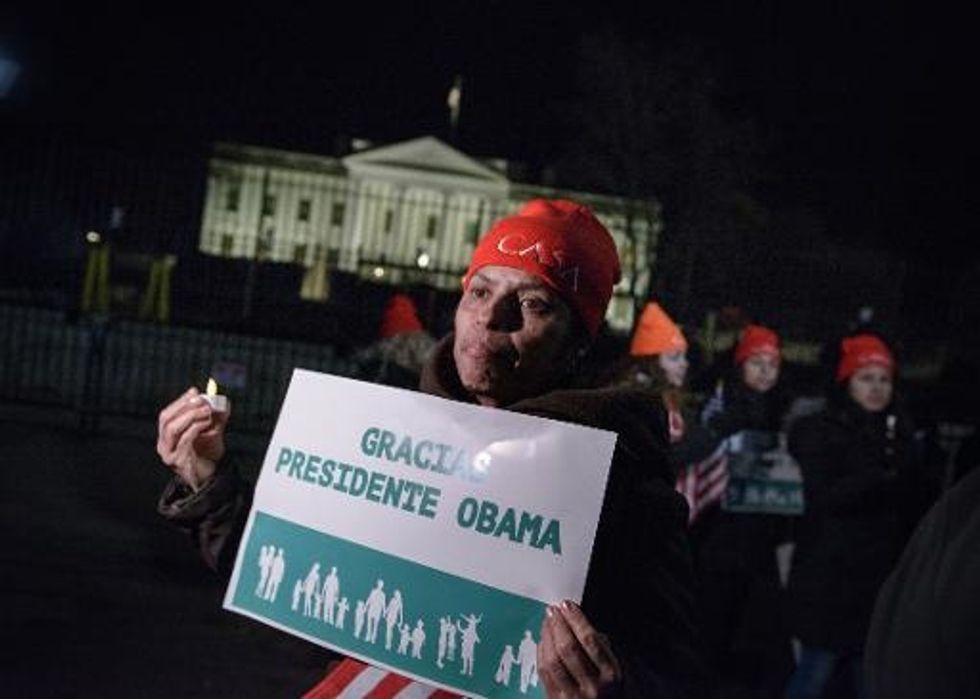 Washington (AFP) – President Barack Obama unveiled his immigration plan, saying lifting the threat of expulsion from five million undocumented migrants would make the system "more fair and just."
And, while he stressed migrants will not get "a free pass to American citizenship" without taking the proper steps, Obama said that "rounding up and deporting millions of people isn't realistic."
"My fellow Americans, we are and always will be a nation of immigrants. We were strangers once, too," Obama declared, in a primetime national address from the White House.
"What makes us Americans is our shared commitment to an ideal — that all of us are created equal, and all of us have the chance to make of our lives what we will."
The plan that Obama outlined will allow undocumented migrants who have been living illegally in the United States for five years and have U.S.-born children to apply for three-year work permits.
Thus protected from the threat of deportation, they will be able to come out of the shadows, undergo criminal records checks and pay proper taxes to U.S. authorities while applying for longer-term residency.
The administration estimates the program, along with broadening the eligibility of young migrants to seek papers under a different program, will help just under half of the country's 11 million illegal immigrants.
Obama's Republican opponents argue he is exceeding his authority in extending the offer without passing legislation in Congress, and that the plan amounts to an amnesty for migrants who broke the law.
"Well, it's not," Obama said.
"Amnesty is the immigration system we have today: millions of people who live here without paying their taxes or playing by the rules, while politicians use the issue to scare people and whip up votes at election time."
AFP Photo/Brendan Smialowski