Obama Unveils $300 Billion Transportation Infrastructure Plan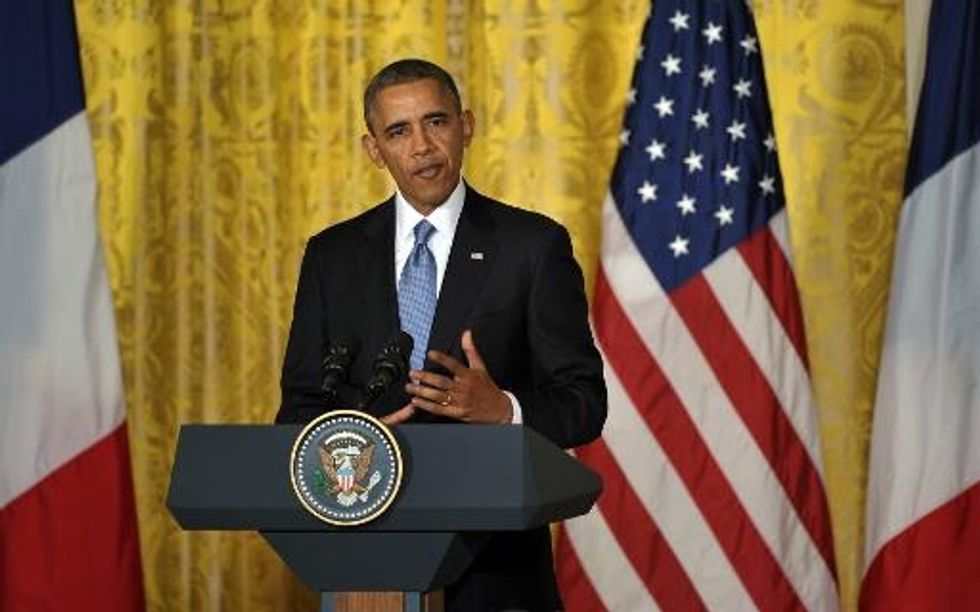 By Corey Mitchell, Star Tribune (Minneapolis)
WASHINGTON — During his visit to St. Paul, Minn., on Wednesday, President Barack Obama unveiled plans for a burst of spending on transportation and infrastructure projects, a proposal the White House says will save middle-class jobs and provide an overdue investment in the country's foundation.
Obama detailed his four-year $302 billion proposal that calls for building, fixing or maintaining thousands of miles of roads and rail lines. The president wants to use revenue from closing tax loopholes to raise the necessary funds.
The president also announced more funding for the federal grant competition that helped fund St. Paul's newly renovated Union Depot, which served as the backdrop for his visit. After a $243 million renovation, the Union Depot reopened late in 2012 as a new transit hub built to handle buses, light rail, taxis, bicycles and passenger trains.
Obama has toured the country in recent weeks, pitching economic plans he unveiled in his State of the Union Address, including calling on Congress to increase the minimum wage to $10.10 an hour, extend emergency unemployment benefits and hiking transportation funding.
The president has urged Congress to pass a transportation funding bill by the end of summer. The current funding bill expires September 30 and without action, the White House says that more than 700,000 jobs are at risk.
"We can take the money we save from this transition to tax reform to create jobs rebuilding our roads, upgrading our ports, unclogging our commutes, because in today's global economy, first-class jobs gravitate to first-class infrastructure," he said during the State of the Union.
The Highway Trust Fund, which relies on an 18.4-cents-a-gallon tax on gasoline to pay for the federal share of spending on roads, could run out of money as soon as August, U.S. Secretary of Transportation Anthony Foxx has said.
The tax hasn't been raised in two decades, and with Americans driving less and turning to more fuel-efficient vehicles, the trust fund can't keep pace with the country's road building and maintenance needs.
The gas tax brings in approximately $35 billion per year, while the 2012 bill included $54 billion in spending, an amount advocates say is barely enough to maintain the current state of the U.S. transportation system. To cover the shortfall in the 2012 bill, lawmakers used revenue from other areas of the federal budget.
Obama also announced a new $600 million grant competition encouraging investments to create jobs and restore infrastructure.
The competition allows states to apply for funding for transportation projects that "will have a significant impact on the nation, a metropolitan area or a region," according to the White House.
This would be the sixth round of funding for the federal Transportation Department program first established under Obama's 2009 economic stimulus bill.
The grant program has been generous to Minnesota. It provided $35 million to help fund the renovation of the Union Depot. Last year, the Port of Duluth-Superior won a $10 million grant to rebuild and expand a cargo dock.
The grant program has been a popular target for Republican lawmakers looking to trim the federal budget.
U.S. Rep. Betty McCollum, who represents Minnesota, praised the grant program, crediting it with creating 3,000 jobs.
"The president's vision for investment in transit projects has paid off for St. Paul, Minnesota and our entire Twin Cities region," McCollum said in a statement.
AFP Photo/Mandel Ngan