Obama Urges Illinois To Legalize Same Sex Marriage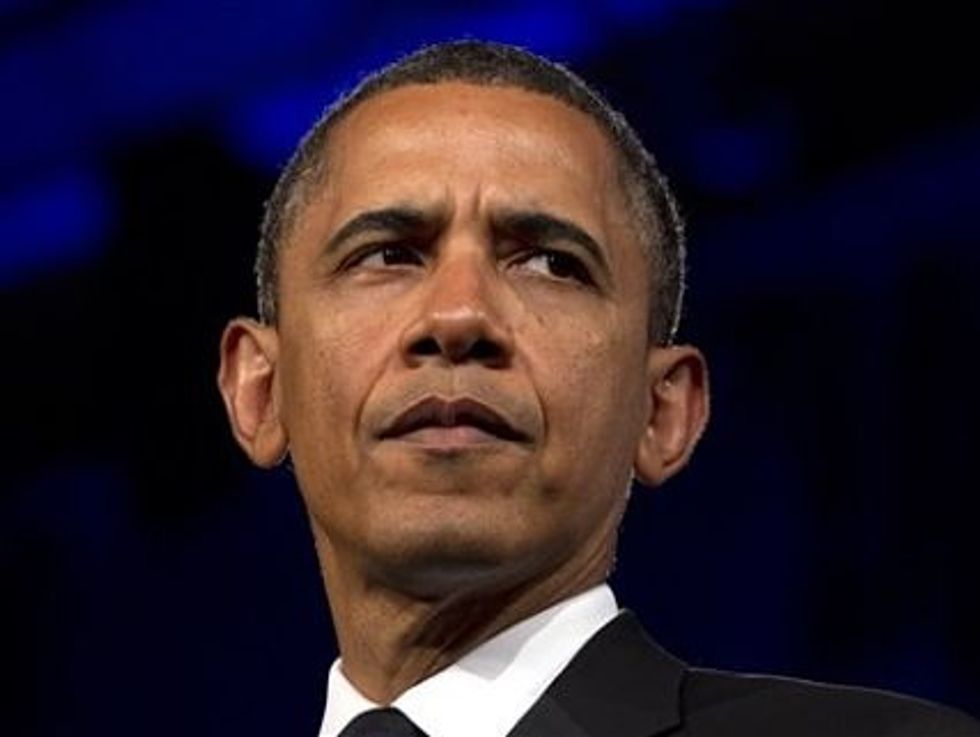 According to a report in the Chicago Sun-Times , President Barack Obama is pushing local legislators to legalize gay marriage in his home state of Illinois.
The Illinois state legislature is expected to vote on the "Religious Freedom and Marriage Fairness Act" during the lame-duck session next month. Although Democrats hold majorities in both the Illinois House and Senate, the measure — which is unlikely to receive many Republican votes — will need almost unanimous Democratic support to pass. To help provide political cover to hesitant Democrats, the White House publicly backed the measure over the weekend in a statement to the Sun-Times.
"While the president does not weigh in on every measure being considered by state legislatures, he believes in treating everyone fairly and equally, with dignity and respect," White House spokesman Shin Inouye said.
"As he has said, his personal view is that it's wrong to prevent couples who are in loving, committed relationships, and want to marry, from doing so," Inouye continued. "Were the president still in the Illinois state legislature, he would support this measure that would treat all Illinois couples equally."
If the law passes, Illinois would join Connecticut, Iowa, Maine, Maryland, Massachusetts, New Hampshire, New York, Vermont, and Washington as one of 10 states to recognize same-sex marriage.
In May, Obama famously became the first sitting U.S. president to publicly support marriage equality, telling ABC's Robin Roberts that "at a certain point I've just concluded that for me personally it is important for me to go ahead and affirm that I think same-sex couples should be able to get married."
After rarely weighing in on local politics during his first term in office, President Obama has now spoken out on two statehouse fights in the past month. During a December 10 speech in Michigan, the president slammed the state's "right to work" bill as being designed for "giving you the right to work for less money." Despite Obama's opposition, Michigan governor Rick Snyder signed the bill into the law the next day.
Photo credit: AP/Carolyn Kaster, File