Obama Votes Early In Chicago
@AFP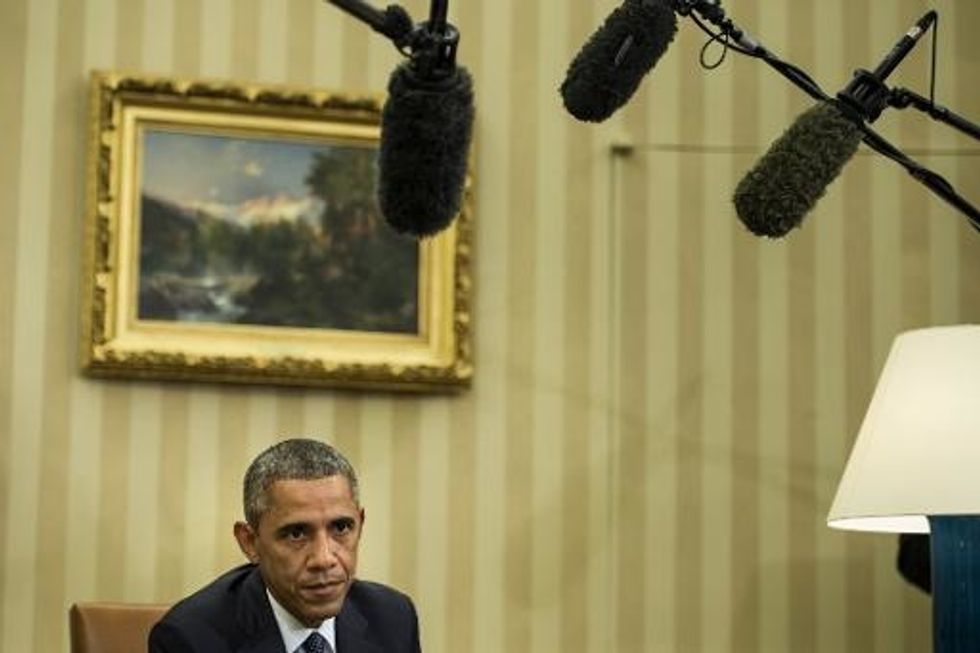 Chicago — President Barack Obama cast his ballot Monday during a visit in his hometown of Chicago two weeks ahead of November 4 midterm elections.
"I love voting. Everybody in Illinois, early vote. It's a wonderful opportunity," Obama said after submitting his vote at the Martin Luther King Jr Park & Family Entertainment Center.
"The way we win any election is making sure we turn out."
Obama brought donuts and other pastries to Illinois Governor Pat Quinn's office and worked his way around the room.
"Michelle sent these. We got broccoli, carrots," Obama joked about the pastries, in reference to his wife's health and nutrition campaign.
During a rally supporting Quinn's re-election campaign on Sunday, Obama had urged Democrats to turn out in large numbers to offset the Republicans' usually higher turnout.
"You've got to grab your friends. You've got to grab your coworkers. Don't just get the folks who you know are going to vote," he said.
During the 2012 presidential election campaign, Obama had also voted early, which is unusual for a serving president.
Early voting, which is subject to different laws in the 50 US states, aims to avoid long waits at polling stations on voting day.
It also encourages voters to participate in the balloting without having to take time off work.
AFP Photo/Brendan Smialowski
Want more national and political news? Sign up for our daily email newsletter!