Obama Vows To Act After Republicans Kill Immigration Bill Hopes
@AFP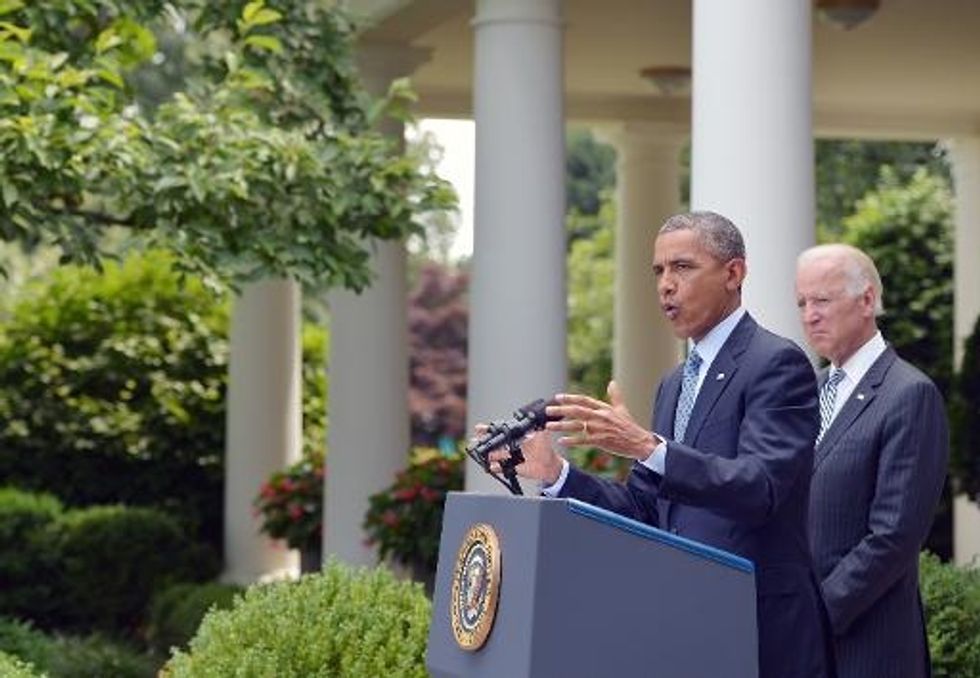 Washington (AFP) – President Barack Obama ignited a new power showdown with Republicans Monday, vowing to fix America's broken immigration system on his own after Congress refused to vote on his top remaining domestic priority this year.
Obama rebuked Republican leaders who he said will not pass a "darned bill" because they are afraid of conservative activists who oppose offering a path to citizenship for 11 million undocumented migrants as "amnesty."
"They would be following the will of the majority of the American people who support reform," Obama said, in a statement in the White House Rose Garden laced with sarcasm and bitterness. "Instead, they have proven again and again that they're unwilling to stand up to the Tea Party in order to do what's best for the country."
Obama said House of Representatives speaker John Boehner told him last week that his chamber would not vote this year on legislation that has already passed the Senate.
Obama, searching for a genuine legacy-enhancing achievement to adorn his battered second term, argued that he thus had no choice but to act to stem a building immigration crisis.
"If Congress will not do their job, at least we can do ours," he said, revealing he had asked the Department of Homeland Security to come up with recommendations within the next few months, which he pledged to implement using his executive powers immediately.
He also said he would surge resources to secure the southwestern U.S. border, where a flood of tens of thousands of child migrants from Central America has stretched customs services and deepened the partisan bile over immigration reform.
Obama's moves on Monday will further inflame the fiery showdown between the president and Republicans ahead of mid-term congressional elections in November.
Republicans accuse Obama of exceeding his presidential power in a series of actions on health reform, immigration enforcement and in other areas.
Their case was bolstered by a unanimous Supreme Court ruling last week that found the president overstepped his powers by appointing several officials to the National Labor Relations Board without the consent of Congress.
AFP Photo/Mandel Ngan