Obama Warns Of Dangers To Israel If Iran Deal Blocked
@reuters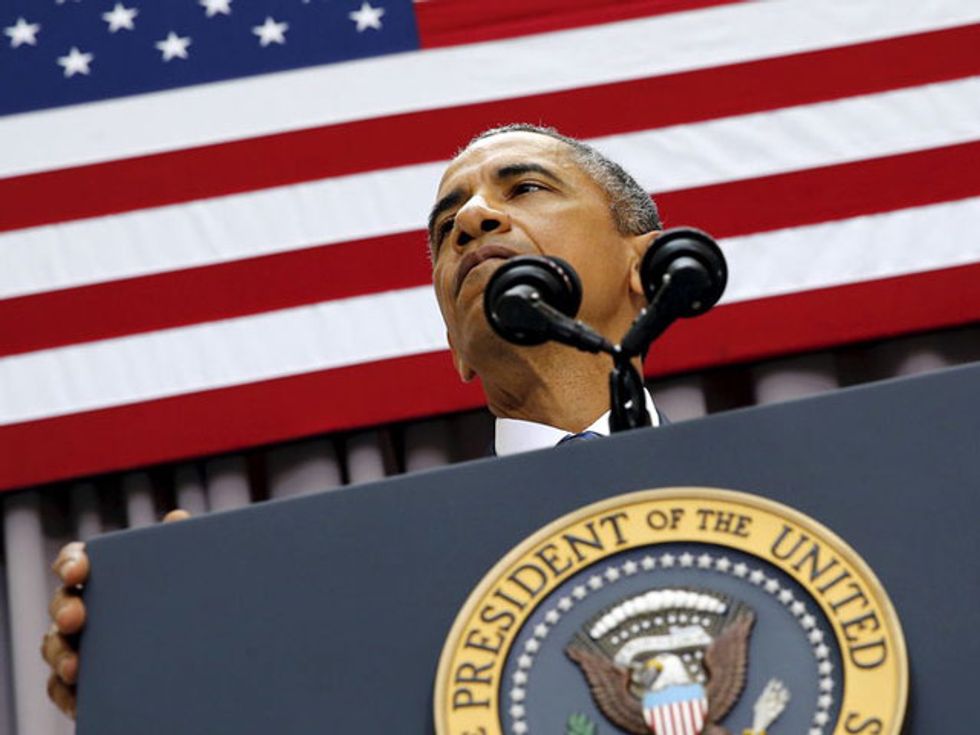 By Jeffrey Heller
JERUSALEM (Reuters) — President Barack Obama told U.S. Jewish leaders it was likely rockets would fall on Tel Aviv if a nuclear deal with Iran was blocked and military action ensued, one of them said on Wednesday.
In a separate appeal to American Jews, Israeli Prime Minister Benjamin Netanyahu, a fierce opponent of the July 14 accord, pushed back in a webcast on Tuesday against the Obama administration's argument that the agreement was the only way to avoid eventual war with Iran.
The Republican-led U.S. House of Representatives will vote on whether to reject the agreement when lawmakers return to Washington in September, party leaders said on Tuesday, setting up a showdown with the president.
Greg Rosenbaum, one of 20 Jewish leaders who met Obama at the White House on Tuesday, said on Israel Radio that the president spelled out what exercising a U.S. military option to strike Iran's nuclear facilities would mean if the deal between world powers and Tehran was scrapped.
"He said military action by the United States against Iran's nuclear facilities is not going to result in Iran deciding to have a full-fledged war with the United States," Rosenbaum, of the National Jewish Democratic Council, quoted Obama as telling the forum.
"'You'll see more support for terrorism. You'll see Hezbollah rockets falling on Tel Aviv.' This is what he said would happen if the U.S. had a military strike on Iran," Rosenbaum said, referring to the Iranian-backed Lebanese guerrilla group and its long-range missile arsenal.
Netanyahu, in the webcast organized by Jewish groups in North America, reiterated Israel's arguments that the nuclear deal was not enough to curb Iranian nuclear projects with bomb-making potential.
With surveys showing American Jewish opinion mixed on a dispute that has strained the U.S.-Israeli alliance, Netanyahu cast his opposition to the Iran deal as non-partisan.
"I don't oppose this deal because I want war. I oppose this deal because I want to prevent war. And this deal will bring war," he said, cautioning that sanctions relief would result in a financial windfall for Iran that could help fund destabilizing regional conflicts.
"This is a time to stand up and be counted. Oppose this dangerous deal," Netanyahu said.
Having infuriated the White House by speaking against Iran in Congress in March at the invitation of the Democratic president's Republican rivals, Netanyahu cast himself as the emissary of an Israeli public that, polls show, mostly shares his misgivings about the deal with Iran.
(Additional reporting by Dan Williams in Jerusalem and Patricia Zengerle in Washington; editing by John Stonestreet)
Photo: President Obama pauses during remarks on a nuclear deal with Iran at American University in Washington August 5, 2015. (REUTERS/Jonathan Ernst)