Obama Will Sign Russia Sanctions Bill: White House
@AFP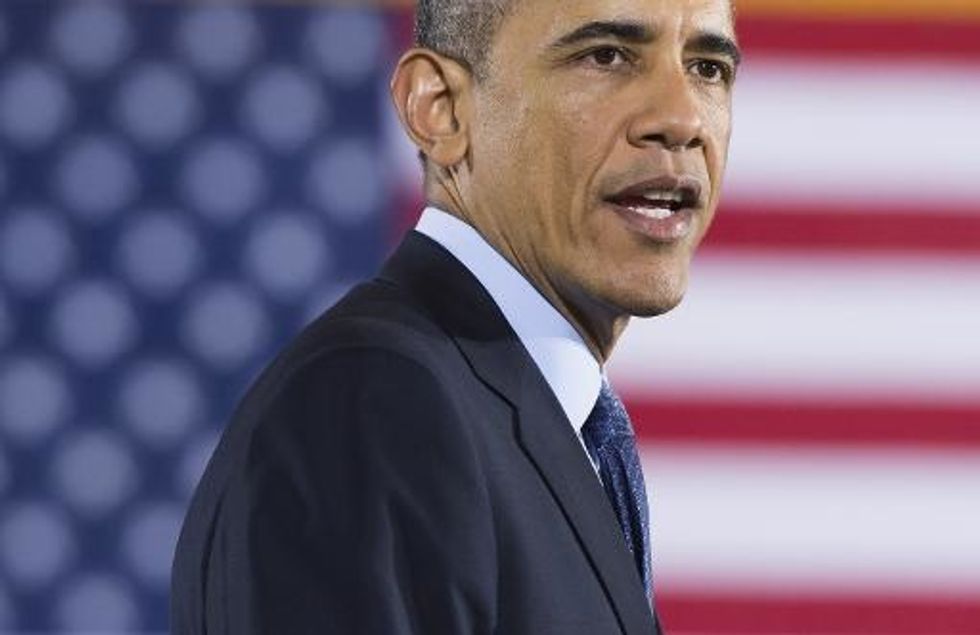 Washington (AFP) – U.S. President Barack Obama will sign into law a bill passed by Congress to tighten sanctions against Russia over its actions in Ukraine, the White House said Tuesday, amid a dramatic run on the ruble.
"The president does intend to sign the bill," spokesman Josh Earnest told reporters, while adding "it does preserve the president's flexibility to carry out this strategy."
The U.S. Congress on Saturday unanimously approved the Ukraine Freedom Support Act in both houses, which includes fresh sanctions against Moscow over its support of the pro-Russian insurgency in eastern Ukraine.
The measures hit Russia's defense and energy sectors with conditional sanctions against firms that sell or transfer military equipment to the territory of Ukraine (as well as Georgia, Moldova and Syria), with the goal of stopping the flow of weapons to separatists across the border.
Obama has consistently reiterated it would be a mistake to take unilateral U.S. action without coordinating with Washington's European Union allies.
Earnest admitted however the new sanctions passed by Congress, which could be signed by Obama this week, risked sending a "confusing message" to U.S. allies.
"It includes some sanctions language that does not reflect the consultations that are ongoing," Earnest said.
Russian Foreign Minister Sergei Lavrov on Monday branded the new sanctions as hostile.
"This move by the United States is of course hostile," he told Interfax news agency in an interview.
AFP Photo/Saul Loeb