Obamacare Beats An Enrollment Target In January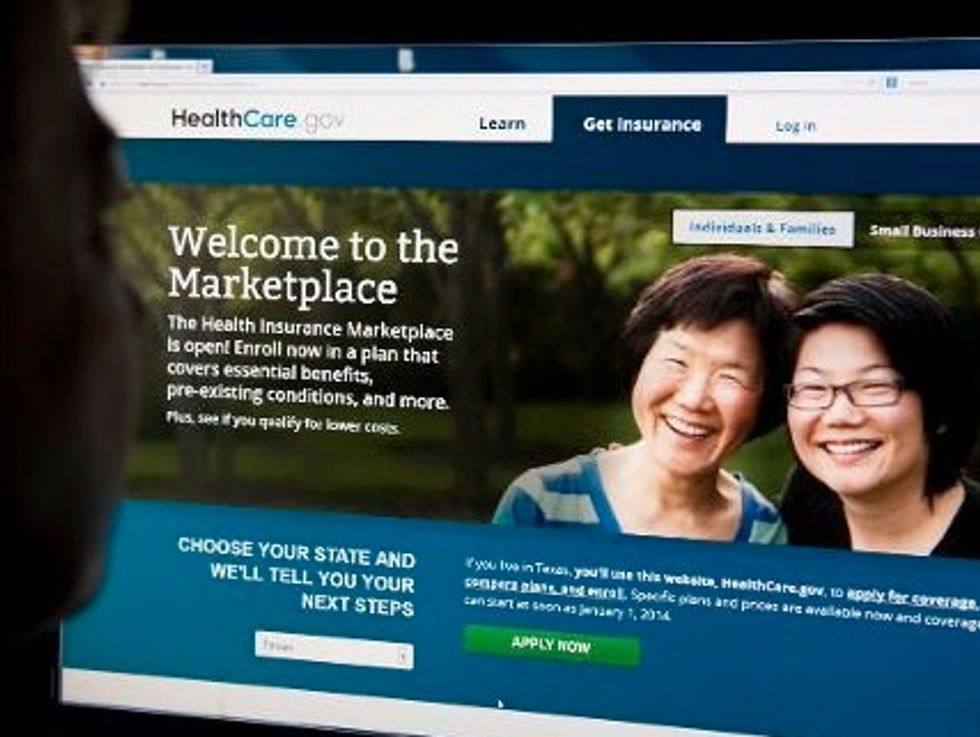 According to new enrollment data from the Department of Health and Human Services, 3.3 million Americans have signed up for private health insurance through the Affordable Care Act's exchanges.
About 1,146,100 people enrolled in new private health plans in January, marking a 53 percent increase from the roughly 2.2 million who signed up during the three previous months. That also makes January the first month in which the Obama administration outpaced its enrollment target; it had projected that 1,059,900 people would enroll throughout the month.
The encouraging numbers are still far short of the administration's original goal of 4.4 million enrollees by the end of January; that target fell out of reach during the exchanges' disastrous launch in October.
Crucially, 27 percent of January enrollees are between the ages of 18 and 35 — up 3 percent from the previous three months. Young, healthy customers are critical to the law's success, as they are needed to hold down insurance premiums in the health care exchanges.
There is still no data on how many people have paid their first premium.
"These encouraging trends show that more Americans are enrolling every day, and finding quality, affordable coverage in the Marketplace," HHS Secretary Kathleen Sebelius said in a statement. "There is still plenty of time for you and your family to sign up in a private plan of your choice, so visit HealthCare.gov to learn more and sign up." Open enrollment ends on March 31; after that date, Americans without some form of health insurance will face a tax penalty next year.
AFP Photo/Karen Bleier