Obamacare Enrollment Hits Four Million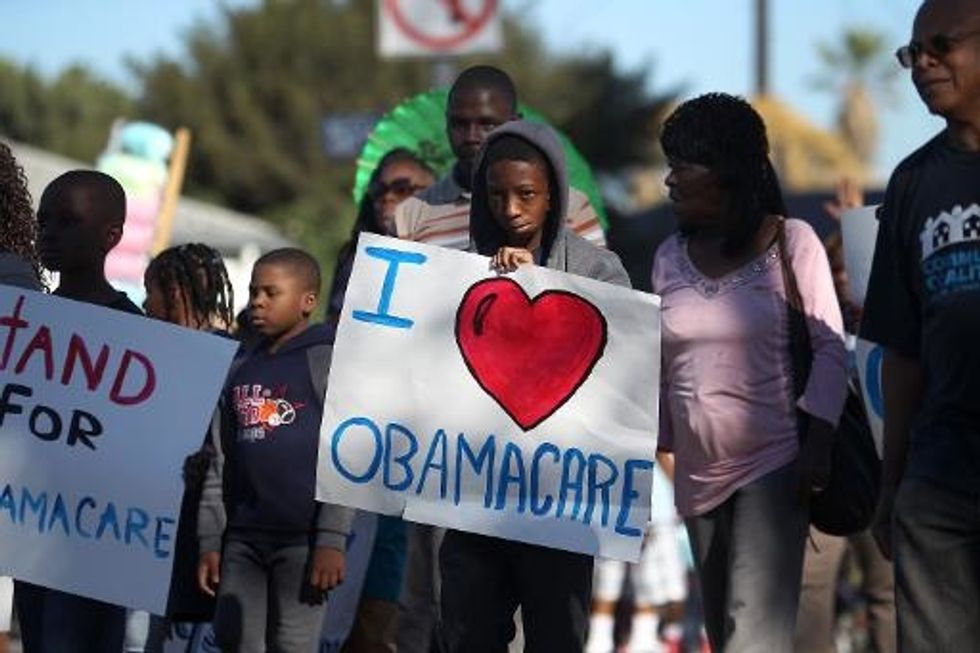 By Noam N. Levey, Tribune Washington Bureau
WASHINGTON—Enrollment in health plans sold on marketplaces created by President Barack Obama's health care law has hit 4 million, the administration announced Tuesday, marking another milestone in the law's implementation.
The number suggests sign-ups have continued at a brisk pace in February, with about 700,000 people selecting an insurance plan so far this month.
How many of the people who have selected coverage have also paid the premiums remains unclear, a key metric the administration has declined to release.
It is also unclear whether the Obama administration will hit its original target of 7 million sign-ups in 2014, the first year for the new online marketplaces created by the Affordable Care Act.
But administration officials and other supporters of the law have been heartened by the steady enrollment growth since problems with the HealthCare.gov enrollment site were repaired after its disastrous launch.
"With individuals and families enrolling in coverage every day, we continue to see strong demand nationwide from consumers who want access to quality, affordable coverage," Marilyn Tavenner, the head of the Medicare agency overseeing implementation of the law, wrote in a blog post Tuesday.
"Our outreach efforts are in full force with community partners and local officials participating in hundreds of events each week and enrollment assistors are helping more and more people enroll in coverage."
The open enrollment period, which began Oct. 1, is scheduled to close at the end of March. Many experts believe there will be a surge of enrollments as the deadline approaches.
The state-based marketplaces—a centerpiece of the Affordable Care Act, also known as Obamacare—enable Americans who do not get coverage at work to select among plans that offer at least a basic set of benefits. The plans cannot turn away sick people.
Consumers who make less than four times the federal poverty level, or about $94,000 for a family of four, qualify for government subsidies to offset the cost of their premiums.
AFP Photo/David McNew