Obamacare Enrollment Surpasses 500,000 In First Week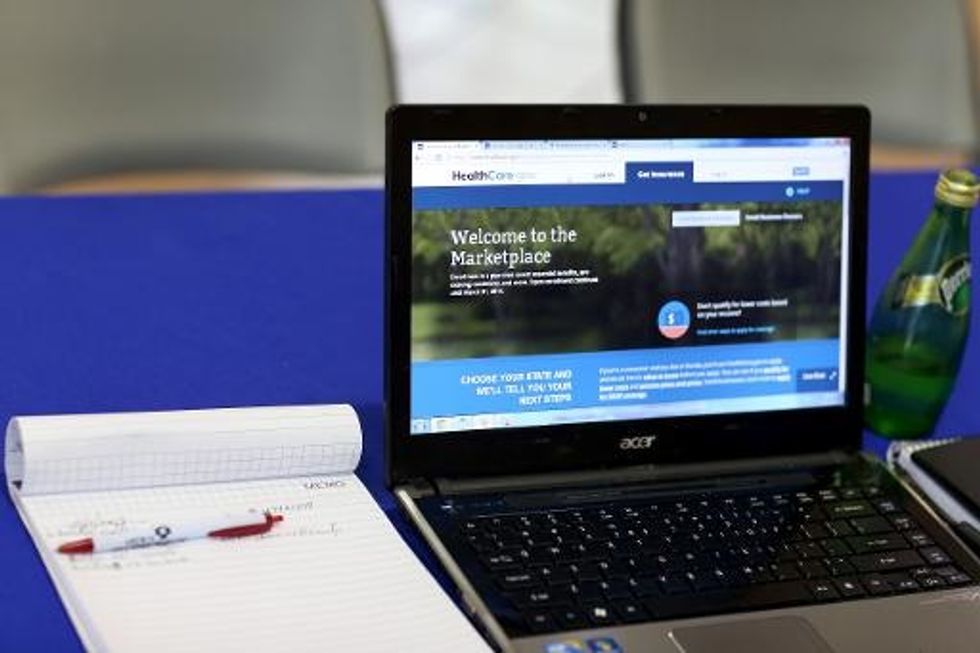 By Noam N. Levey, Los Angeles Times (TNS)
More than half a million people selected a health insurance plan in the first week of the 2015 e2nrollment period under the Affordable Care Act, a new federal report indicates.
Between Nov. 15 and Nov. 21, the U.S. Department of Health and Human Services reported, 462,125 people signed up for a plan through HealthCare.gov, the federally run insurance marketplace that serves 37 states nationwide.
Tens of thousands of additional people signed for coverage on state-run marketplaces in the remaining 13 states, including California, Maryland and Connecticut, and the District of Columbia.
The HealthCare.gov total — which is split roughly evenly between new enrollees and people renewing coverage they had in 2014 — is a major advance from last year, when the website did not work for more than a month.
This year, it appears that the site is working far better. More than 3.7 million users visited HealthCare.gov in the first week of the new enrollment period, according to the health agency.
And in another indication of improvement, wait times at call centers around the country averaged only a little more than three minutes.
Still, it remains unclear whether the Obama administration will be able to hit enrollment targets by the time the sign-up period closes in two months.
The tally released Wednesday counts only plan selections, not the number of people who have paid premiums, which is usually lower. Consumers have until the middle of December to pay in order to guarantee they have coverage starting Jan. 1.
"We had a solid start, but we have a lot of work to do every day between now and Feb. 15," Health and Human Services Secretary Sylvia Burwell said in a statement, referring to the date that open enrollment ends.
The law this year allowed Americans who don't get health benefits at work to shop among plans on new state-based marketplaces.
Consumers making less than four times the federal poverty level — or about $94,000 for a family of four — qualify for subsidies.
Total enrollment in the marketplaces, although an imprecise metric, has been watched closely because sustained growth is considered vital to reducing the number of uninsured and keeping premiums in check by getting healthier Americans into the market.
The Obama administration has already substantially reduced enrollment targets for 2015.
Instead of 13 million customers in the second year of the marketplaces, as had been predicted, the Department of Health and Human Services now says 9 million to 9.9 million people probably will get coverage by the end of next year.
About 6.7 million people had health plans through the marketplaces before the current open enrollment period began Nov. 15, according to the federal agency.
Administration officials last week were forced to downgrade that tally from 7.1 million after it was discovered that the figure included some 400,000 people who had only dental plans.
Surveys suggest that about 8 million to 10 million uninsured people have gained coverage this year since the marketplaces opened and Medicaid was expanded in many states under the law. Some 30 million people remain uninsured, however.
AFP Photo/Joe Raedle