Obamacare Exchanges Looking More Popular Than Expected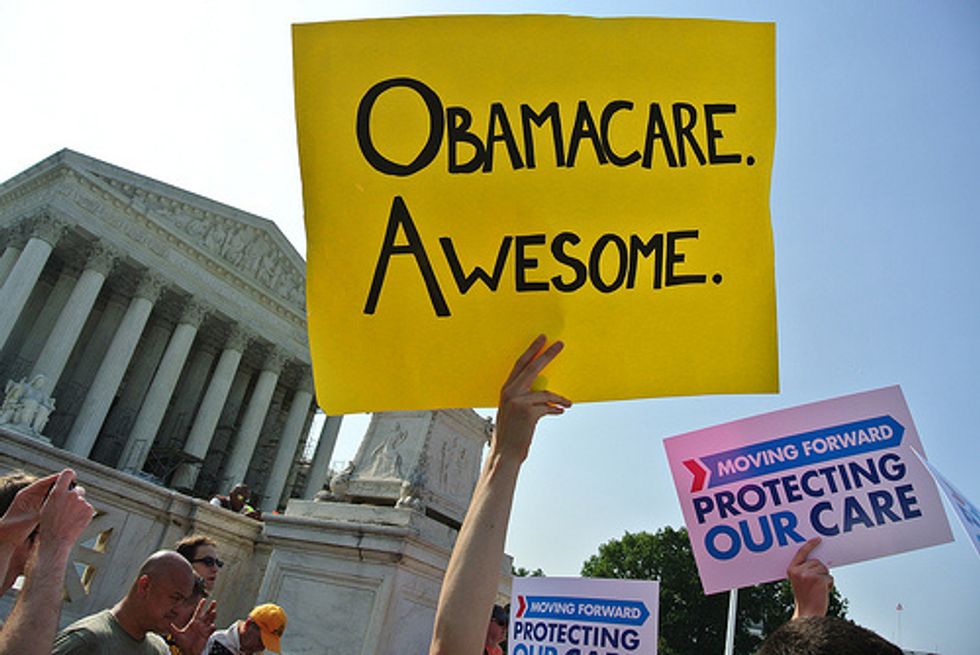 At least 8.5 million Americans in 19 states are planning on using the Affordable Care Act exchanges to buy insurance, according to a new USA Today survey.
The newspaper contacted all 50 states for estimates of how many of their residents they expect to sign up for health insurance through the marketplaces created by the law. Though it received responses from fewer than half of the states, the estimates already surpass the seven million people the Congressional Budget Office predicted would take advantage of the exchanges in 2014.
The more people — specifically younger, healthier people — who sign up, the more likely the law is to be a success.
"[I]f the exchanges don't enroll enough young, healthy people, insurers will have to raise everyone's premiums," The New Republic's Jonathan Cohn notes. "In the worst case, this could create what actuaries call a 'death spiral': Rising premiums prompt people to drop out, causing premiums to increase even more."
The Obama administration knows that the success of the president's signature legislative achievement depends on selling approximately three million younger Americans on signing up for the exchanges.
The Department of Health and Human Services awarded $67 million in grants to groups who will help people navigate the exchanges. That's a fraction of the $684 million expected to be spent both federally and on the state level to make 26 million Americans aware of the subsidies available to people earning $46,000 for a single person or $94,000 for a family of four. Those earning up to 133 percent of the poverty level, $15,282, should be eligible for Medicaid, unless they live in a state where Republicans have rejected that expansion.
Conservatives are aware of how much depends on the willingness of twenty-somethings to get health insurance. Tea Party group FreedomWorks has launched an effort to encourage young people to burn their fictional "Obamacare cards" as Republican politicians are engaged in a constant campaign designed to scare young people away from utilizing the exchanges.
But if USA Today's survey of 19 states is accurate, the administration's goal seems easily attainable, as California alone is expecting to sign up 5.3 million people through its exchange. The Kaiser Foundation estimated that 48 million people in America were uninsured in 2011.
"It's not a positive development for the Republican opponents who would like to see this fail," said Paul Ginsburg, an economist at the University of Pennsylvania's Wharton School. "But it's still very early in the process."
Photo: Will O'Neill via Flickr.com