Obamacare Helps Drive Uninsured Rate To New Low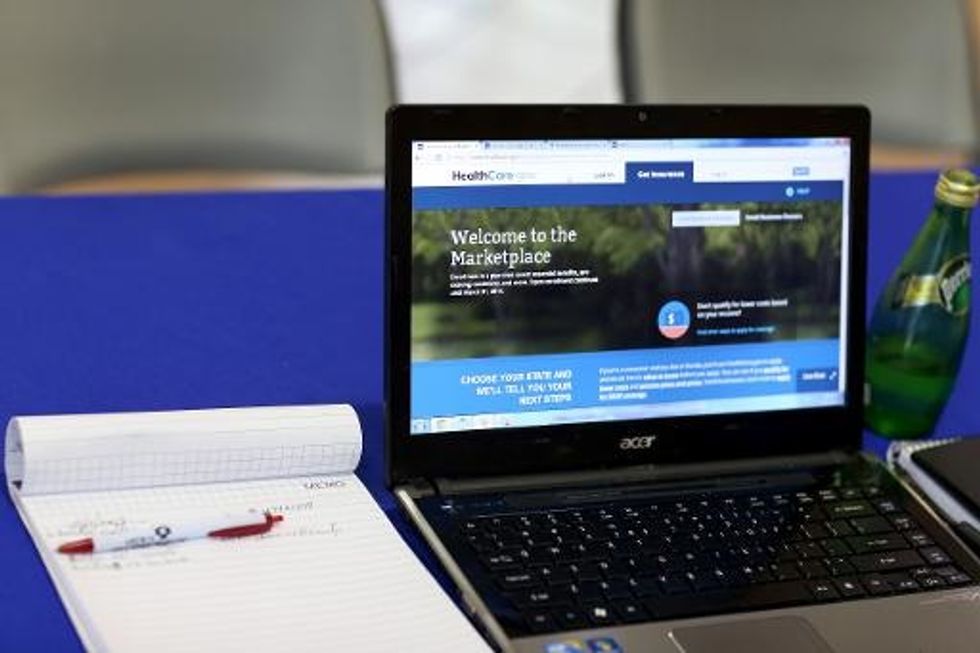 The number of Americans without health insurance dropped precipitously in April, according to a new Gallup poll, in the latest evidence that the Affordable Care Act is significantly expanding access to health coverage.
According to the poll, the uninsured rate currently sits at 13.4 percent. That's down 1.6 percent from March, and represents the lowest figure since Gallup began tracking the uninsured rate in January 2008.
The uninsured rate dropped from the previous survey across almost every demographic group, but the decline was noticeably large among those making less than $36,000 per year; that 5.5 percent drop can likely be attributed to the Affordable Care Act's Medicaid expansion and subsidies for low-income Americans.
The number of uninsured minorities also dropped sharply. The uninsured rate among black Americans has fallen by 7.1 percent since Q4, 2013, and the uninsured rate among Hispanics has fallen 5.5 percent.
Gallup is not the only organization to record a drop in the number of uninsured Americans since the Affordable Care Act's rollout; recent surveys from the Urban Institute and the RAND Corporation found similar reductions.
AFP Photo/Joe Raedle